A First-Time Buyer's Guide to Securing a Mortgage
For most people today, buying their first home and getting onto the property ladder represents a key milestone in their adult lives; despite the rising house prices and the often-confusing mortgage system. Saving up for a house is an incredibly common financial goal, but the process itself can be a little daunting, but it doesn't have to be. Read on for everything you need to about securing a mortgage for the first time. 
How Does a Mortgage Work?
First things first, before you get stuck in saving up for a deposit and consulting a mortgage advisor, you need to understand how a mortgage works. So let's start with the basics; a mortgage is a loan given by a bank or building society that allows you to buy property. You will be expected to put a deposit down, and if the lender accepts your application, they will give you the rest of the money. You then pay this money back over time with interest.
The repayments are made in monthly instalments, which take into account the interest rate and the cost of the debt over time, but by and large, the repayments will last between twenty-five and thirty years. You enter into a contract with the lenders, and you are expected to keep up with your monthly repayments; if you fall behind, you run the risk of having your home repossessed. 
Be Smart When Saving Your Deposit
One of the biggest struggles when it comes to homeownership is saving that five-figure deposit. Whether you are saving by yourself or with a partner, you will probably find that you are channelling a large portion of your paycheque into your savings. As the deposit is incredibly important when securing a mortgage, you need to make sure that you are getting the best deal. So, are you making the most of your money? To begin with, where are you saving your money? What type of interest are you getting?
You may also wish to look into the different kinds of ISA's you can get, although you can no longer open a government help to buy ISA. However, there are still other options, such as the Lifetime ISA which has a number of benefits for first-time buyers. Finally, while you are putting money aside for your deposit, you might also want to think about whether or not you have any outstanding debts. If you have any, it can be harder to secure a mortgage. You are better off paying your debts off first before you apply for a mortgage. You can do this as you save your deposit, or you can do this as a priority.
Look After Your Credit Score
If you do not know your credit score, then you should check it; it will be used by lenders when deciding whether or not to give you the mortgage. For mortgage lenders, your credit score will speak directly to your financial intelligence your level of financial responsibility. The banks don't tend to look at the number itself, but they do take the report into account. In addition, they look at your financial behaviours, which means that you should avoid taking out any new debts or using buy now pay later services for at least six months before your mortgage application.
You can improve your credit score by always paying your bills on time and routinely paying off your credit cards. The banks want to know that you are reliable before trusting you with a mortgage. 
Consult with a Mortgage Advisor
In many cases, most people will be fine shopping around and applying directly to their chosen mortgage provider; however, if you have anything unusual in your finances or working arrangements, for example, if you are self-employed or if you have any glaring financial issues in your history such as a CCJ or a history of debt, then you may want to consider speaking to a mortgage advisor. They are specialists in their field, and they can advise you on the best course of action for your specific circumstances. Then, when you are ready to apply, they can make sure that all of your paperwork is in order, as well as giving you advice and support as your progress through the process. 
Don't Forget to Account for the Hidden Costs
It can be easy to put all of your focus onto the deposit and forget about the extra costs involved with buying a house. However, you will also need funds to pay the solicitors fees, stamp duty and the searches. The actual cost of these will vary depending on the size and price of your property, which is why it is a good idea to do some research and try to account for these costs in your savings.
You might also need some extra cash to decorate and furnish your new home, which you should take into account when saving up too. It is better to over save, so remember to include a good cushion when planning how much you need to save for the deposit. 
Get Yourself Some Insurance
This will vary from lender to lender, and it is not a legal requirement, but more often, you will need to secure some forms of insurance. For example, most lenders include you procuring some form of home insurance in their mortgage contracts. This is so that their asset is covered because technically, your home is the bank's asset until you pay the mortgage off. Some lenders also have life insurance as a precondition too.
Most people take out life insurance with a view to their beneficiary paying off the remainder of the mortgage with it; this is because a lot of homes are jointly owned, and often one income will not be enough to cover all of the bills. You should consider taking out a policy for your peace of mind and as an extra safeguarding measure for your home. Additionally, you might want to take out life insurance, to cover your mortgage in case the worst happens.
First, you need to do some research. There are several different levels of coverage, and they vary in price; for example, Bequest offers a wide variety of life insurance options and Will writing services, all of which could be useful for homeowners; you can learn more here. When exploring home insurance options, you should shop around to find a policy that offers home insurance and possibly contents cover too. 
Keep it Up
Securing your mortgage and getting your keys to your new home is incredibly exciting, and it should be seen as a cause for celebration. However, you should keep in mind that owning a home is a big responsibility. The work shouldn't stop once you get the keys; you need to keep up with your budgeting and the organisation that allowed you to save the deposit up originally. Also, start-up an emergency fund to make sure you have some money to fall back on should something happen. You might also need those savings for something else like a holiday after all the work you've done to get your first home.
In Conclusion
Getting your first home is no mean feat. A lot of work and stress goes into saving up the deposit and securing a mortgage. Sometimes it can feel a little overwhelming, but it doesn't have to be. It is all about planning and preparation; doing your homework can make the whole process easier. If you take on board the above advice, you are at least one step closer to being ready to fill out your mortgage application.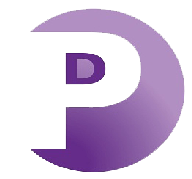 As an experienced business and finance writer I understand the corporate landscape and the driving forces behind it. Over the years I've shared my insight and knowledge with key industry publications and dedicated my time to showing how business leaders can make their organisations more effective.