Gordon Tredgold – The Leaders' Leader
Hi, I'm Gordon Tredgold.  I work with Senior Executives who need help transforming operational performance, turning around underperforming teams or failing projects. I help develop leaders who create highly engaged teams that deliver sustainable results repeatedly.
How can I help?
I help Leaders and Organisations gain clarity on their directions, identify roadblocks, strategies for mitigation and help develop plans that will help deliver the desired results. In addition, I help teams remove complexity, build confidence and become inspired and deliver amazing results. I use the FAST Approach which is simple; easy to understand and easy to implement approach to deliver sustainable results. FAST Approach is about Sharpening Focus, Boosting Accountability, Promoting Simplicity and Improving Transparency which helps teams and organisations increase their Effectiveness and Efficiency which are critical to driving performance improvements.
Qualifications and experience
I've 30 years of experience in driving operational performance, running $100m complex transformation programs, leading $300m departments and leading global teams of over 1000 staff. Sought after turn around expert brought in to fix underperforming departments and failing projects.
Services
Team/Group Coaching
Individual Coaching
Leadership/Executive Coaching
Career Coaching
Management Coaching
Training/Development Expertise
Transformational Coaching
Ways of working
Face to Face
Online
Products and Services
Executive Coaching –
Find out more here
Where you can find me on social media
You can find out more about me
View my People Development Magazine Author Page here
Contact me
What my clients say about me
Gordon makes me want to become a better human. His genuinely generous nature to help others is overwhelming and makes you think about how you can impact those around you similarly. Leaders like him have the ability to influence others on another level because they know that the key to success is giving and serving. We met through the Professional Speakers Association and he has helped me find clarity on my business objectives. Not only does he have the perfect balance of competence and warmth, but he's humble and funny as well. What more can you ask for?  Kyoko TakeyamaGordon is one of the most amazing leadership, thought leader, and influencers that I know. He's been my content/blogging coach, and I've experienced incredible results through his mentoring. Not only am I now a Thinkers360 Top 10 Thought Leader and Influencer in Project Management, but I also landed a gig as a CEOWorld Opinion Columnist through his influence and expertise. But best of all, he is a true servant leader, so willing to pitch in to help when help is needed. I highly recommend Gordon for his consulting expertise in Organizational Design, Leadership Development, Software Tool Selection, and Offshoring and Outsourcing of IT Services. He's the best!  Kathy Kent Toney
Hello, It is my privilege to recommend Gordon as an executive coach. I was a new CIO and needed advice navigating my new role. Gordon's expert ability allowed me to identify my problem areas and helped me navigate solutions. Specifically, I needed to learn how to help hold my managers accountable and manage up to me through accountability and metrics. I recommend Gordon in any situation in which a leader is looking to add tools in his/her toolkit to become a better leader.  Linda Scnell
Gordon's knowledge and insights in the field of Transformation Leadership were brought to my attention from a mutual friend whose opinion I value. Since then I have had the benefit of first completing his Udemy course on Leadership and then reading his fantastic book "FAST 4" which had an immediate impact on my performance in the Finance Transformation I led at Ford Credit. All of his knowledge and advice gave me confidence and results which helped me to see a large scale Finance transformation within a global business through to successful completion and raise my profile within the organisation.
As well as being incredibly skilled Gordon provides an authentic, human-centred approach to Leadership. Among the many invaluable insights I've acquired, the one I've used that's had a profound effect is simply asking your team members "Do you have everything you need to be successful?" I am honoured and blessed to consider him my mentor!  Dante Healey
Gordon is by far the best business coach I have worked with. The differentiator is that he gets INTO your business with you. He gets under the hood and focuses on revenue-generating activity. In the first two months of working together, he helped me generate an additional $100k in revenue. Aside from the financial component, Gordon presents ideas that are not always obvious and then he works with you to really morph those ideas into something tangible. He went above and beyond to see me succeed – -a truly brilliant mind with a great sense of humour and a big heart! –Elaine Davidson Founder & CEO Beacon Lane Consulting
I was three months into my job search and starting to feel very down.  Gordon helped me refine my LinkedIn profile, as well as work through some interview questions. He provided me with strategies and techniques that were invaluable to my personal and professional development, and he spoke to me consistently prior to my interviews. Gordon gave me direction, support, and mentorship throughout this process. I can't say enough good things about Gordon and his ability to coach someone through a difficult time and process. I thank him for all of his support and guidance, as it has led me to my next leadership role where I will use the tools and techniques I learned from Gordon. Passion is the word, Gordon….Thank you!  Charon Heller
Strongly recommend Gordon for coaching and mentoring skills. Really refreshing take on business issues and has a great ability to cut through to what is important. All together really good.  Des Doyle
Strongly recommend Gordon for coaching and mentoring skills. Really refreshing take on business issues and has a great ability to cut through to what is important. All together really good.  Sarah Gallo
I hired Gordon as a business coach when I started up a new business in 2017. He was terrific to work with and helped me work through some extremely difficult issues early on in my new business. His advice helped me turn around a very difficult business situation with a client and forced me to rethink my actions. The result – I received a fair amount of money and Gordon more than paid for himself!! Would highly recommend him as a business coach. Betsy Brod
About the Author
Latest Posts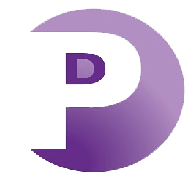 This page is a feature of the People Development Magazine.
Why not sign up and get your Free Coach/Trainer Page?  You can find out more details and the application form here:
We accept no responsibility or liability for the accuracy of the information contained in this entry.