Rúna Bouius – The True Power Institute
Who I can help
Hello, I'm Rúna Bouius. I specialize in helping visionary C-Suite leaders, progressive
entrepreneurs and influencers accelerate their journey towards
greater wisdom and mastery of their true power. I help people who want to take their
leadership skills
and humanity to the next level and learn to move through changes and uncertainty with more ease. Professionals looking for clarity of purpose and the
creation of a more fulfilling and meaningful life. Leaders interested in shifting their leadership from power over to power to and being a part of birthing the new paradigm to build a better
future through collaboration
, innovation, and co-creation.
How can I help?
I support leaders to strengthen their growth mindset and deepen their
self-awareness
on their journey to become conscious leaders. In addition, I help them connect with their multi-dimensional intelligence and activate their inner
guidance system
while aligning with their higher purpose and vision.
I can mentor you or your team to:
Move through change and uncertainty
Overcome limiting beliefs
Expand mindset and raise consciousness
Amplify leadership presence
Activate transformational change
Strengthen resilience and confidence in the face of challenges
Improve relationships
Shift toxic ego behaviour to personal power
Deepen your emotional intelligence
Shift uncertainty to clarity
Qualifications and experience
I spent the first twenty years of my career as an entrepreneur and CEO in my native country, Iceland, where I learned about leadership.
After selling my businesses, I moved to the United States and nestled in magical Santa Fe, New Mexico. I went through an intense process of mentorship and training for well over a decade. I worked with powerful teachers through modalities such as psychology, Shamanism, ancient wisdom, and universal principles by learning through awareness and mindfulness practices, spirituality, and direct teachings from Nature.
Over ten years ago, I moved to Los Angeles, where I co-founded various social impact platforms, including the Conscious Leader Network, the Conscious Capitalism LA Chapter, and the TOGETHER Network for purpose-driven female entrepreneurs.
Throughout my career, I have mentored and coached countless leaders and uplifted and inspired people worldwide through my speaking, facilitation, and writing.
Services
Team/Group Coaching Leadership/Executive Coaching
Training/Development expertise
Speaking, Facilitation of True Power Mastermind Groups
Products and Services
Where you can find me on social media
You can find out more about me
Contact me
What my clients say about me
"Rúna is both brilliant and insightful, bringing her many years as a successful business leader and her intuitive wisdom to any business challenge. She takes her work seriously, bringing great value to her coaching and consulting, all while she is supportive and without ego. A rare and remarkable talent in the business world!" — Leslie Clarke, PhD, Executive Director of United Homeless Healthcare Partners, Los Angeles, USA
"The Leadership Masterclass on Emotional Intelligence that I enlisted Rúna to design and facilitate for PwC Leadership Academy in Aruba was really a game-changer for me and further shaped me into the leadership role I am in today as the CEO of AZV. It also laid the foundation for me in writing my book, "Challenging Leadership." — Ruben Goedhoop, CEO at AZV, Aruba 
"Rúna Bouius is a powerhouse of wisdom, insights, and coaching that is truly creating transformation in the world. Her unique methodology of helping leaders, men and women, in both the business and corporate spaces, centres on Conscious Leadership – something that's important now more than ever in our challenging times.
With the "Great Resignation" not even reaching its peak, C-Suite executives in companies big and small can stand to benefit immensely from having Rúna speak to their teams and help them shift their mindset and their actions in a way that allows them to connect better with their employees and give them more of what THEY want so that their company's retention is higher and those employees feel more engaged and connected every day in what they're doing. If you're looking for a speaker or trainer to help solve your retention and engagement problems, OR just know that now is the time to embrace Conscious Leadership in your life and your business, reach out to her and start a conversation. I promise you'll be glad you did." — Justin Keltner, Nitrox Marketing Solutions, San Diego, USA
"As a young female leader, there were many things in Rúna's talk that resonated deeply with me, such as how she faced adversity head-on and turned it into an inspiration and opportunity. This is something many dreams of but fewer manifest. I expanded my vision and gained numerous new insights from Rúna that have proven to serve me well since then."​ — Iris Dögg Kristmundsdóttir, Head of IT, KVIKA banki hf, Iceland
"Through her coaching, Rúna Bouius gave me the single most powerful statement that has significantly changed my leadership style. This was like delivering medicine to the centre of the disease. I can't help but think this was a result of highly insightful and intuitive coaching."​ ​— Darwin Richardson, ​Vice President Quality​, ​Genzyme, Boston, USA
"Rúna's style is truly unique. She perfectly blends her seasoned executive-level leadership experience with unapologetic feminine power and an unmistakable Icelandic charm. Through our work together, Rúna helped me piece together disparate thoughts and interests into an actionable plan to uncover my purpose and evolve my career. This set me on a path of self-discovery that eventually led to acknowledging where my TRUE values and motivations had shifted. I'm now focused solely on health and wellness work and am a Well Accredited Professional – something I couldn't have predicted this time last year." — Jessica Payne, Owner, Strategy For Impact, Los Angeles, USA
"If you are a bold, visionary leader who needs support in leading from the heart, Rúna Bouius is a natural ally. She is a visionary leader who will empower you to see the big picture and inspire you to take bold action. Having founded and managed successful businesses, Rúna applies the authority and confidence of experience to help you emanate and hold a harmonious and productive environment in your business." — John Montgomery, Corporate Transformational Specialist, San Francisco, USA
"Rúna Bouius possesses great wisdom about the meaning of life in general and combines this with her deep insights into people and connects all these aspects directly to the corporate world. This strong combination enables Rúna to help you to see clearly, guide you to your unique path, and empower you to take the next steps towards a better and more positive future." — Ulrik Nerløe, Founder Unified People ApS, Author, Speaker, Denmark
"What is unique about Rúna is her expertise as a successful business owner and entrepreneur herself…she brings vast global business experience in addition to a deep understanding of how to work on personal and conscious developmental levels. This holistic approach I have found to be most helpful in today's complex and ever-changing world." —  Vasken Kalayjian, Managing Director, gkBRAND, New York, USA
About the Author
Latest Posts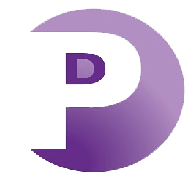 This page is a feature of the People Development Magazine.
Why not sign up and get your Free Coach/Trainer Page?  You can find out more details and the application form here:
We accept no responsibility or liability for the accuracy of the information contained in this entry.