Three Core Characteristics Of Resilience And How To Strengthen Them
Resilience is always a hot topic.  Everyone has to cope with the stresses and strains of everyday life.  Challenges and changes are constant. Some of these involve taking some degree of risk, while some may be crises or emergencies that demand your immediate attention.  There are always ways to strengthen the characteristics of resilience and here's how.
Adverse situations may be familiar or unfamiliar to you depending upon whether you have experienced them before or whether you have experienced circumstances that may be similar.   You will have developed coping mechanisms and these will help you in dealing with familiar adverse situations and many unfamiliar ones.
What is Resilience?
Resilience is often described as "the ability to bounce back from challenging and adverse situations".  This popular view of resilience is a metaphor borrowed from material science and applied to the field of human and organisational behaviour. It is rather an unfortunate definition as it tends to look at events after they have happened.
A more helpful definition defines three core characteristics of resilience:
An ability to accept the harsh reality – to take an objective view of the situation without subjective views, denial or emotion.
The ability to find meaning in adversity – to build bridges from an ordeal in the present to a fuller, better future.
An ability to continually improvise – to put resources to unfamiliar uses and imagine possibilities that others don't see.
Fortunately, you can learn to develop all these levels of resilience.
Resilience and anti-fragility
Recent publications by Professor Nassim Taleb, Distinguished Professor of Risk Engineering, have introduced the concept of anti-fragility, which goes one step further.  Anti-fragility suggests that certain systems (often seen within computing and engineering) can actually get better when subjected to stress and strain.  In other words, they are able to adjust to changing circumstances and so can become more adapted to their environment.
As a human being, you evolve and improve yourself by learning from your accidents and mistakes and in this way develop your resilience.
Like anti-fragile systems, you are able to self-adjust your characteristics of resilience to dynamically changing circumstances and environments.  You are able to organise yourself in a proactive way so that you can determine your best strategies to become sustainable, to achieve high performance and to be energy efficient.  You are able to personalise your attitudes and reactions in a way that is unique to you and you can learn how to get better while doing it.
Action strategies to develop resilience
1. Feel in control
Be realistic about what you can and can't do
Learn how to say 'No' so that you don't commit to too much
Set small, short-term goals that you know you can achieve
Tell yourself you can do it and prove yourself to be right
Communicate your intentions clearly to others, delegate and encourage their support
Set yourself clear goals and objectives focusing on what you want to achieve
Establish a plan that will accomplish your goals
Ensure that the plan is made up of small, achievable steps
Remain committed, even if events take you away from your plan for a short while
Remind yourself of what you want to achieve and why
3. Be flexible and adaptable
Anticipate change so that you can be prepared for it with a series of contingencies
Accept that situations are going to change
Positively move forward rather than dwelling on how unreasonable or unfair the changes may seem
Remain focused on your goals and adapt how you work to accommodate the change
4. Get organised
Create a plan or draw up a list of tasks
Create systems and processes that make you efficient
Be realistic about how you can manage your time
Avoid putting off anything that eventually needs to be done
Tackle big projects by breaking them down into smaller chunks and start to work on them one chunk at a time
Be aware of, and avoid any distractions
5. A mindset for problem-solving
Gather as much information about the issue as possible
Define the problem precisely and accurately, evaluating it objectively
Look at the problem from different perspectives
Generate a number of options, drawing from your experience and the experience of others
Critically review the options and decide what will work
Be decisive and start to put agreed plans into action
6. Get connected
Look for new opportunities to build your network
Proactively seek out the chance to engage with different people
Look at ways you can get involved and help others with their problems
Be willing to seek support for yourself
7. Be socially competent
Evaluate your existing network to ensure that you can draw upon a variety of backgrounds, skills and experience
Be selective about the support you need
Ask people for help on both a practical and an emotional level
8. Be proactive
Act decisively
Keep on top of less urgent tasks
Identify and develop the skills you will need in the future
Don't waste time on truly unnecessary tasks
So those are my ideas about how to strengthen the core characteristics of resilience, what are yours?
Image courtesy of Depositphotos.com
About the Author
Latest Posts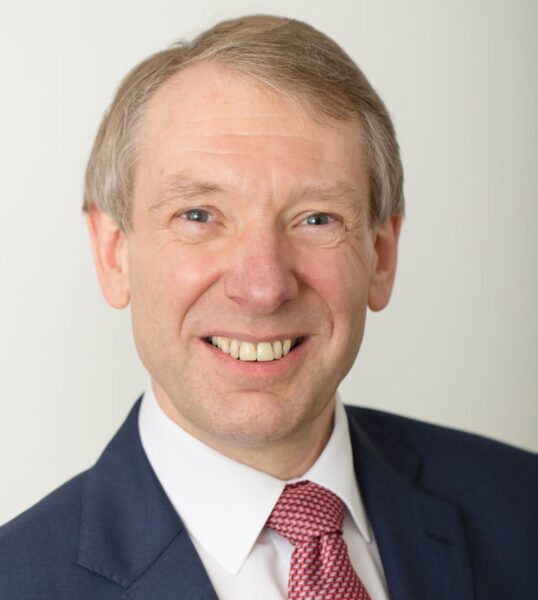 I am an emotional intelligence coach, trainer, and facilitator with over 35 years' business and commercial experience. I am the author of "The Authority Guide to Emotional Resilience in Business" and "The Authority Guide to Behaviour in Business" part of The Authority Guides series. I have the most comprehensive range of emotional intelligence courses available on the internet taken by over 250,000 learners in 175+ countries. If you would like to discuss how online learning can develop resilience, emotional intelligence, or leadership across your organisation, give me a call on 07947 137654 or email me at [email protected]