Why Every Leader Must Consider Human Factors In Business
The term 'human factors' encapsulates a wide array of functions that examine human performance in both work and non-work environments. This term originates from diverse scientific disciplines, such as psychology, physiology, medicine, and anthropometry. None of these alone can fully account for comprehensive knowledge about human functioning. Hence, human factors as a field of study have emerged to explore this complex interaction.
The Implication of Human Factors
Human factors may often be associated with human error or critical incidents, fostering a negative connotation. However, it is essential to remember that these factors also encompass the positive aspects of human performance and the unique skills that human beings excel at.
The Role in Business
In a business context, human factors refer to the physical, psychological, and organiastional characteristics that influence employees' behaviour, performance, and overall well-being. These factors are not limited to but include elements like workplace ergonomics, job design, leadership style, communication processes, and cultural diversity.
Managing and Leveraging Human Factors
Understanding and effectively managing these elements are critical for enhancing productivity. They are key to maintaining employee engagement, minimising occupational hazards, and facilitating workplace adaptability. By incorporating these human-centric elements, businesses can optimise their operations, encourage innovation, and secure a competitive edge in their respective markets.
Organisational Processes
Furthermore, they play a vital role in various organisational processes such as change management, conflict resolution, and decision-making. These elements can significantly impact how individuals and teams react to change, manage disagreements, and make informed decisions.
Safety and Performance
Ultimately, the primary goal of any initiative is to improve safety and efficiency by mitigating and managing human error. This understanding of human behaviour and performance is applied operationally. This enhances the compatibility between people and the systems in which they operate. This ultimately improves safety and performance.
considering human factors
Everyone now works under higher levels of uncertainty, ambiguity, and change than ever before. Human factors bolster the effectiveness of employees and leaders and help them maintain their performance.
By developing a more profound understanding of these elements, we won't eliminate bad or stressful incidents. We can lessen the disruption from errors and quicken recovery time.
Service industries, including aviation, heavy engineering, energy generation, oil and gas, and health services, utilise human factors. This is because human error in these fields can result in life-threatening events.
These industries operate dynamic systems, where conflicting efficiency targets, financial pressures, high labour turnover, and clashing initiatives can create an ideal environment for errors to happen at any moment.
The past few decades have witnessed a decrease in critical events in several areas due to the assessment of human factors, primarily focusing on equipment and system reviews.
When analyzing critical errors, the focus often lands more on the events that took place rather than on understanding the reasons behind them.
When human factors become useful
Human factors are useful in more complex system issues, such as the influence of culture, non-technical skills and the behaviours of senior staff. Creating a culture where behavioural change is put into practice through openness to learning and the willingness to acknowledge lessons learned is still far from being the norm in many organisations.
Consideration should be given to how human memory and attention mechanisms work, how humans process information from their environment and how human performance is influenced by environmental and situational factors, such as distractions and interruptions.
These are acknowledged but often overlooked, in favour of more easily quantifiable and measurable systems, such as investigating and analysing incidents, conducting system reviews, developing root cause analysis tools, implementing safety management systems, and enhancing risk management and reporting systems.
The principles of emotional intelligence and social intelligence are the core components of non-technical skills – soft skills – involved in human factors.
Behaviour in business that drives the building of successful and powerful relationships is underpinned by:
Situation awareness
Team-based cooperation and coordination
Decision making
Communication
Leadership
Managing fatigue and stress
The benefits of human factors
Human factors offer a multitude of benefits:
Firstly, they keep us centred on what truly matters and foster effective behaviour. Moreover, they utilise situational awareness to anticipate varying circumstances. This is achieved through information collection, understanding context, and deciphering intent.
Secondly, human factors enhance planning and preparation, setting and upholding standards. They play a key role in identifying and mitigating communication barriers. Moreover, they refine communication. This involves exchanging information in a clear, concise manner, acting assertively, listening with empathy, and coordinating with others.
Thirdly, human factors mitigate conflict and provide support to others. They assist in maintaining objectivity and making quality, authentic decisions. Additionally, they contribute to improved psychological well-being and health.
Moreover, human factors are instrumental in developing resilience, formulating coping strategies, managing stress, and ensuring readiness for duty. They also encourage team cooperation and coordination, and foster leadership capabilities, including coaching.
When it comes to a more focused approach, non-technical skills in human factors embrace recent breakthroughs in psychology, physiology, and neuroscience. These advancements are applied to refine behaviour and enhance performance in the workplace. Non-technical skills are cognitive, social, and personal resource skills. They perfectly complement technical skills, ensuring safe and efficient task delivery.
Traditionally, non-technical skills have not been a cornerstone of the education system or featured prominently in apprenticeships, technical training, medical schools, or academia. Instead, people expect to learn these skills on the job.
However, training emphasising emotional and social intelligence skills can revolutionise this norm. This is especially true when the training focuses on their practical application in real-world scenarios.
What are the non-technical skills of human factors?
The aim is to interface the best characteristics of people and systems. People characteristics include behaviour, competencies and training.  System characteristics include equipment, procedures and processes. We also must consider system design and construction, along with maintenance, management and operation.  The aim is to eliminate or at least reduce errors in operation.
Many books cover ergonomics and the systems-based approach to human factors. Very few look at the non-technical aspects of emotional and social intelligence involved that lead to developing successful and powerful relationships.
Adapted from "The Authority Guide to Behaviour in Business; How to Inspire Others and Build Successful Relationships"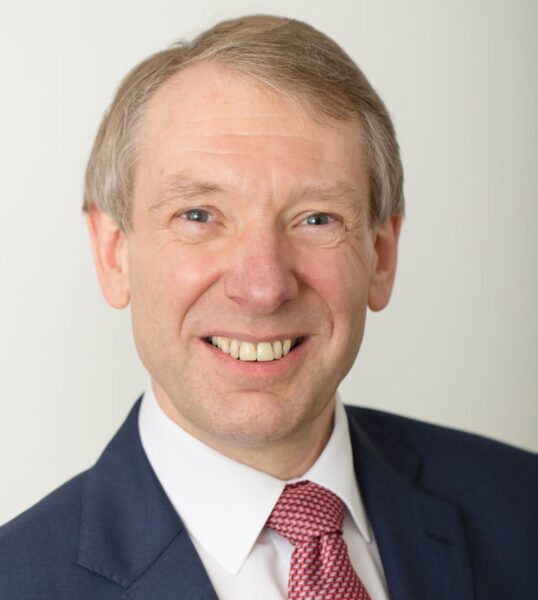 I am an emotional intelligence coach, trainer, and facilitator with over 35 years' business and commercial experience. I am the author of "The Authority Guide to Emotional Resilience in Business" and "The Authority Guide to Behaviour in Business" part of The Authority Guides series. I have the most comprehensive range of emotional intelligence courses available on the internet taken by over 250,000 learners in 175+ countries. If you would like to discuss how online learning can develop resilience, emotional intelligence, or leadership across your organisation, give me a call on 07947 137654 or email me at [email protected]