Qualities Which Inspire Leadership In The Workplace
Inspiring leadership at work
Some say that leaders are born not made, but the truth is anyone can be a leader.  People only say that because they fear competition. When you run a business, sometimes the most knowledgeable and expert individuals have the worst leadership skills. If you have employees that are born to lead and just don't know it yet, here are some qualities which inspire leadership.  Look out for these in your team.
Qualities which inspire leadership
1 Empathy
A great leader has empathy for those working underneath them and knows how to relate to the problems that they might be facing. Being a leader isn't about coming down hard on an employee who is underperforming—it's relating to and inspiring them.
2. Dependability
Before considering an employee for progression to a management role, ask yourself, "Is this person dependable? Can I count on them to perform under reasonable stress and pressure?" If the answer isn't an obvious and immediate, yes, you might want to reconsider your selection. A leader is someone you don't have to worry about being able to count on.
3. Responsibility
A leader can't be made out of someone who is irresponsible. Responsibility is shown when someone takes ownership of what they are creating.  They know their contribution is valuable, and they will go the extra mile when needed.   There is also a responsibility on you as an employer in those jobs where its vital the employee is trustworthy.  A background check is your first step in vetting your employees and can help you place an individual that will do great work and stay with your company for a long time. Background checks cost a fraction of what you will save in the long run in turnover costs and losses in productivity, so it's best not to overlook this important step.
4. Selflessness
A team is only as strong as its weakest member. A great leader knows when to sacrifice his own time to help someone else.  When you find an employee who embodies selflessness you should move them into a position of leadership—just be sure that they aren't selfless to a fault.
5. Honesty and Integrity
Admitting when you've made a mistake or recognizing your faults isn't easy. A good leader knows how to look at themselves objectively, admit their flaws, and take responsibility for things that go wrong in the workplace.
6. Confidence
The difference between a limited and unlimited mindset is astounding. Richard Bach once said, "Argue for your limitations, and sure enough they're yours." A true leader will be faced with a difficult task and say "I can" rather than "I can't."
7. Passion
Your team looks up to its leaders, and if you want employees to give their all, you need someone who does the same. Leading by example inspires admiration and breeds passion. The desire to impress a team lead can be a powerful motivator. Look for passion in every employee holding a leadership position.
8. Decision-making capabilities
High pressure and stressful situations are going to arise and responsibility will fall on the shoulders of your higher-ups. Great decision-making skills are a must. You need someone who can assess a situation and make the right decision quickly.
If you've found a candidate that possesses these qualities, help foster their leadership capabilities through the following:
9. Willingness to learn
Chances are that you already have a few employees in leadership positions at your company. Try pairing your higher-ups with your soon-to-be upper management so they can pass on their knowledge and experience. Nothing will help your employee flourish more than getting firsthand experience in meetings, hiring, and project management than training under one of your best and brightest.
A great company creates a workplace culture that inspires greatness. Everyone has the potential to be a great leader; if you create a workplace climate that draws out leadership qualities, half the work is already done. Make sure that you have open avenues of communication within your company. If someone is performing exceptionally, and displaying those qualities which inspire leadership, you want to nuture their talent and consider developing them as a future leader.
Keep your ear to the ground in the workplace and seek out those rising star employees just waiting to become great leaders.
About the Author
Latest Posts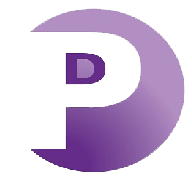 Alycia is blessed with four beautiful girls and enjoys DIY crafting with them in her free time. After receiving a Master's in education from the University of Colorado, Alycia pursued a career as an educational consultant in order to help students and their parents plan for a better future. She's a staunch advocate of continuing education, and believes that an insatiable hunger for knowledge is the key to better finances, a warm family, and an overall fulfilling life. Alycia finds it important to write about what she's learned and express her opinions before a larger audience online. She leads by example, and teaches her readers that despite juggling four kids and a full time job as a single mom, it is possible to go back to school and achieve success. She enjoys finding new ways to work around tight budgets and offering tips for how to readjust and settle in a new situation—whether it's collegiate life or a recent divorcée status. Her platform shares her wealth of information with the hope of empowering parents and students everywhere.