7 Reasons Why You Should Invest in Coaching
Invest in coaching with the right coach
Athletes train with coaches their entire career to achieve outstanding performance. Why wouldn't you? Choosing the right executive coach for you is important. Many people offer coaching services; some have completed formal training, while others offer specific business experience. Whoever you choose to work with it is important that you feel comfortable and confident that when you invest in coaching it will enable you to successfully achieve your goals. However before you select your coach, have you stopped to consider why you should invest in coaching?
People are important
According to the 2019 Training Industry Report, companies spent 5.3% less on training their employees in 2019.
Training and development have changed a lot in recent years. It used to be confined to workshops and seminars, but the Internet has now made it possible for people to obtain what they need online. Asynchronous learning has meant that material can be delivered at a time that suits the person who has enrolled in it, and because video can also be uploaded to the Web, the training can seem live.
Such training, however, is designed to be standalone. Typically any form of interaction is left out. One reason is that the trainers themselves don't want to become personally involved with their customers. They want to create products and sell them. But that doesn't obviate the need to invest in coaching. For even the best online training to provide the maximum benefit, you need to have someone help you to implement it.
7 reasons to invest in coaching
No two people are the same. Their needs are different, as are their capabilities. A personal coach can help you to apply what you've learned in a way that will make it the most effective for you. And that means that you should invest in it.
Here are seven reasons to help you make your case.
1. It will shorten your learning curve
There's no doubt that you are smart enough to figure out what you need to do to be more effective in your managerial role. The problem is time. You don't have an unlimited amount of it. You need to be able to get results with your people as quickly as you can, and that's where a coach can be most effective.
2. You can avoid making mistakes that you would otherwise commit
Any coach worth of the name will have already made the mistakes that you're likely to make and, as a result, will be able to show you how to avoid making them yourself. We all make mistakes and we can all learn from them, but it's much better to learn them vicariously than personally.
3. You'll get better results
Group training and development by its very nature has to be somewhat generic. If it's made specifically to one individual, then the others will be left out. This is especially apparent when one person in the group asks all the questions.
Coaching is like being the only one in the group.
4. You'll get insights that you would not otherwise get
Someone who already knows the end from the beginning can see how your goals and expertise can be blended. You can only see what you'd like to do; but even if you have a reasonable idea of how you might be able to do so, a coach will be able to see exactly how to dovetail your abilities into the aspirations you have.
5. It will hold you accountable in a way that a workshop or seminar can't
If you've ever been on any group training, then you'll know that it's quite easy to hide in the shadows. That's because it's likely that other attendees may be better prepared than you are. That's not to say that you have been lazy; it just means that you don't necessarily have to be quite as ready for the next session as you do if you're working one-on-one.
Knowing that it will be just you and your coach forces you to prepare for each session. And you'll know exactly what you need to do because, at the end of each one, you'll agree with your coach on what you'll accomplish by the next meeting.
6. It will force you to discipline yourself, to develop better habits with your time
Because your appointment with your coach isn't flexible, it means that you will have to be ready at a specific time. You won't have the liberty to change the day or the time at the last minute. You might get away with it once, but if you try it again, then your coach is likely to fire you as a customer.
7. You'll make a lifelong friend
You may be thinking that you don't need any more friends or that it's a waste of money to "buy" one. But that's not really what's happening. The friendship comes as a result of working together. You're paying for the expertise that will help you to the results you want in the shortest time possible, but a bonus will be that you make a lifelong friend. And that person will always be there for you, whether it's in your business pursuits, your family, or even other friends that you have.
We all need people, whether we think we do or not. This is one way to bring someone into a sphere that you can trust. People like that are very hard to find.
Photo by Fab Lentz on Unsplash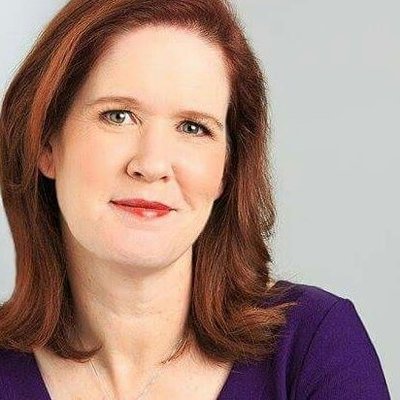 Morag Barrett is a sought-out leadership & executive development consultant, professional speaker, and author of Cultivate. The Power of Winning Relationships. Her second book, The Future-Proof Workplace, co-authored with Dr. Linda Sharkey was named Best Business Book of 2017 by Soundview Executive Book Summaries.
As the founder and CEO of SkyeTeam she partners with and speaks for a diverse range of clients, including Google, NTT Security, Charter Communications, The Society for Information Management and Ultimate Software among others. She has contributed to Entrepreneur.com, and CIO.com and has been featured in Business Insider, Inc and Forbes among others.
Morag was recently selected from more than 16,000 to join the Marshall Goldsmith 100 Coaches Group. 100 Coaches are highly accomplished and compassionate people, each one committed to using their talents to make good people and organizations better. Together, the 100 Coaches create a unique spectrum of talent including the world's leading executive coaches, consultants, speakers, authors, iconic leaders, entrepreneurs and non-profit leaders.
Morag holds a master's degree in Human Resource Management from De Montfort University, UK and received the Senior Professional in Human Resources (SPHR) designation. She's a recognized business coach for the Corporate Coach University and is a Chartered Fellow of the Chartered Institute of Personnel and Development in the UK.
When not at work, Morag can be found sailing with her three sons, playing the bassoon for the Broomfield Symphony Orchestra, or ballroom dancing.