Self-awareness in the Workplace
Self-awareness in the Workplace
How often do we hear of a business that values self-awareness amongst its leaders and actively promotes feedback?
Research carried out by the Korn Ferry Institute in 2013 found that "companies with higher rates of return on stock also have employees with few personal blind spots," in other words, they evidenced a correlation between self-awareness in leaders and overall financial performance.
We are commonly driven as leaders to focus on our team and individuals.  What do we do to engage them and take them forward with us in driving competitive advantage?  The management of change and improvements in organisational performance.  In doing these vital things we often overlook ourselves as the leader.  The importance of self-awareness and the impact that this has on business performance.  When in fact, one of the best things a leader can do to be more effective is to develop self-awareness.  In this way, they become aware of what drives them and their decision-making.
Strengths and Weaknesses
If we know what our strengths are, we can apply them in the right situations.  We can know when to draw on the strengths of others within the team.
If we know what our weaknesses are and recognise our emotions in particular circumstances.  We can acknowledge these and stop ourselves from reacting inappropriately to a situation.
Being self-aware enables us to be more realistic about ourselves and our judgments and in turn, others trust and respect us for this, the converse is that when we lack self-awareness we appear less credible because others are more aware of our own strengths and weaknesses than we are ourselves.
Being self-aware enables us to balance our conviction with humility; creating our vision but being willing to actively listen to new ideas and other opinions.
So what can we do to try and develop our self-awareness?
Here are 4 ideas on this:
1. Use personality tests to understand your personal traits
Whilst tests such as Myers-Briggs and SHL Personality Test are not perfect, they do help you to reflect on your attitude, behaviours, characteristics and what drives your decision-making and so become more self-aware.
2. Use professional help
A good coach can be invaluable in providing you with feedback that will enhance your level of self-awareness. Make sure you check out their credentials and certifications first though and be certain they can work with you in the way that you want them to.  A good coach can also help you to unravel feedback from others and use it to help you to change.
3. Keep a note of yourself
It can be helpful when you make an important decision to make a note of what you expect the result to be; what do you think is going to happen? At an appropriate time, go back to your notes and compare what did happen with what you expected to happen. Don't just think about 'what' happened, make sure you also reflect on 'why' it happened.  Management Consultant Peter Drucker called this reflective activity 'feedback analysis':  "the only way to discover your strengths."
4. Ask someone else
Identify people you know and feel you can trust and ask them to give you feedback on your personality, habits, needs, and values.  It may be helpful to ask people to provide you with this feedback anonymously so that they are more likely, to be honest, and provide a valid response that is insightful and helpful.
Remember it is not just by accident that the starting point for those going through rehabilitation are encouraged to be self-aware and acknowledge that they have a problem; the same principles of 'know thyself' apply in leadership too.
About the Author
Latest Posts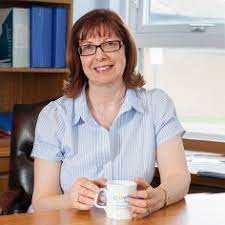 At cHRysos HR Solutions Limited we can provide you with HR and Leadership-related training and professional qualifications, as well as HR support and business consultancy services.
Our suite of programmes includes the CIPD qualifications at Foundation, Intermediate and Advanced level covering the topics of HR Practice, Learning and Development, HR Management and HR Development.