4 Main Benefits of Choosing a Franchise Business
If you're considering purchasing a franchise business, but you're not sure whether it would be the right choice, you have some decisions to make. After all, why spend money on a big name when you could just duplicate their efforts? However, there are several reasons why copycatting big brands do not work, especially in hard economic times. Choosing to invest in a franchise as opposed to launching a new startup makes a lot of sense. Here are some of the main advantages to consider. 
A Ready-Made Brand Identity
One of the main benefits of buying a small investment business is that when you're a franchisee, you have a strategic and effective identity that already makes an impact in the market. You can find a small business for sale from a big-name brand like McDonald's or Starbucks that have invested millions into their branding and logo, which allows you to take full advantage of this popular market image. Most established franchisors have survived and thrived for a long time in their respective industries and have brands that the public already knows well. When looking for small business for sale UK, you can often find franchise opportunities with some of the most successful brand identities worldwide. 
Cost-Effectiveness
Starting a franchise can often be more cost-effective for those getting started with a new business compared to a brand new startup. You can start a business with £1000 UK with some franchise opportunities such as those on Franchise Local, which lists various franchise opportunities around the UK, allowing you to find a small business for sale that is suitable. 
Another area where franchising can be very cost-effective is advertising. Along with the ready-made identity, franchisees can often benefit from huge national advertising campaigns that will be included in your franchise fee, leading to less money invested in getting your business known. 
Operating Support
The process of opening and operating a privately owned business can be very daunting and complicated, particularly for entrepreneurs who are just starting out. As a franchisee, you will be able to benefit straight away from the franchisor's experience and the tried-and-tested operating system for your specific type of store or business. Franchisors will provide standards and procedures to follow, inventory levels, recommended marketing strategies, and advanced staff training to ensure that you have all the tools that you need to turn your business into a success. 
Reputation
Last but not least, as a franchisee, you will also get to enjoy the franchisor's protected reputation. There will be designated legal departments to take care of any issues that come up such as lawsuits and complaints, labour difficulties, and accidents. Most franchisors are big name brands who take their reputation and protecting it very seriously. This benefit – alongside legal protection that you may not be able to afford if you started an independent business on your own – is an incredible bonus. 
If you want to start your own business, there are many reasons to consider buying a franchise. From a ready-made brand image to excellent support, marketing and legal protection, franchisees enjoy a lot of benefits that simply can't be had when starting a business from scratch.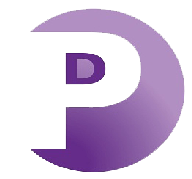 As an experienced business and finance writer I understand the corporate landscape and the driving forces behind it. Over the years I've shared my insight and knowledge with key industry publications and dedicated my time to showing how business leaders can make their organisations more effective.