5 Ways To Motivate And Engage Remote Workers
Managing and engaging remote workers
There is no doubt that with recent events that moving forward, remote working is an integral part of the way we fill our talent pool. But keep in mind that integrating, engaging and evaluating remote workers takes certain management techniques. The old-school way of managing employees doesn't mesh with remote working. "If I see you at your desk early in the morning and late at night, you must be working hard" is just plain wrong. I've found that people working remotely are just as productive as their in-office teammates. In fact, remote workers bring substantial benefits to our organization:
Productivity
Remote workers get to work when they are most focused; they have lower levels of absenteeism; they are often less distracted from work than in-office employees.
Lower turnover
People working remotely enjoy flexibility, no commutes, and other benefits that lead to greater work/life integration and job satisfaction; thus we experience higher worker retention.
Lower overhead
We don't need to dedicate expensive real estate to the workspace for our remote workers. All we need to do is ensure connectivity.
Best-fit hiring
Unconstrained by geography, we can find exactly the right people for the positions.
So what are the best practices for managing remote workers? Here's what I focus on:
1. Involve them in a team
We make sure we don't isolate our remote workers. We make them part of a team with shared goals. I encourage my team to interact directly with our remote workers. It builds good "team-ness" for everyone and fosters accountability.
2. Ensure great communication with video meetings and check-ins
Lost communication is expensive. Clear Company cites that 86% of employees and executives blame lack of collaboration and ineffective communication for workplace failures.
We need to be able to connect, and video conferencing is a must. People want to collaborate through video. It increases engagement and a sense of belonging. Showing a remote worker we care enough to have face-to-face time is vital.
And don't ignore your remote workers until you need them. We schedule regular meetings. Plus, a casual check in now and then is extremely beneficial. We try to interact frequently, even if it's just a quick email saying hi.
3. Build rapport
Being a manager means building a team where everyone knows and trusts each other. Allow for a little light banter in your meetings. Remote workers don't have the water cooler for chit-chat, so I help foster that "team-ness" with some personal conversations. It may take a little extra time for a remote worker to feel really integrated into the team – encourage personal interaction wherever possible.
4. Trust them
Because we don't actually see our remote workers at work, we have to hold a certain level of trust – and they appreciate it. Don't try to micromanage. We have to manage based on objectives instead. Be clear in the position requirements and expectations, have regular update meetings, and get remote workers involved in the goal-setting to increase engagement.
5. Get performance feedback from teammates
One way we evaluate our remote workers' performance is by asking other members of our team who interact with them regularly. They often have valuable insights to share about strengths and weaknesses that we can address.
Our remote workers are extremely important to our organization. All it takes is a little awareness of how to best engage them.
Image courtesy of Deposit Photos. 
About the Author
Latest Posts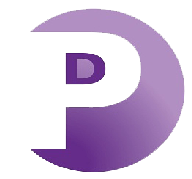 Hi, I'm Scott King. I'm a collaboration expert. I'm an engineer and endurance athlete, and co-founder of ReadyTalk, a Cloud Communications Provider that helps companies have more effective meetings and deliver high impact webinars. I want to learn something from every situation, push myself to personal bests, give back in meaningful ways – and have fun doing it.
I explore ways to enhance how we exchange ideas. To bring design, technology, organizational structure and leadership techniques together to make workplaces more creative and productive.
I'm really excited about the "Future of Work," specifically: how worklife integration is evolving; how to increase productivity by encouraging people to choose the places and tools that let them work best; and how to improve organizational communications so creativity flourishes, and people feel empowered.