10 Answers You Need Before You Buy Your New Website
Pause before you buy your new website
I love websites and the creative possibilities they hold for the people around me and me.  When I started my business, the first and most important "to do" on my list was to develop a new website.   Back then, I didn't know why I needed a new website; I just wanted one.
Beginning my online journey, I was naïve.  Luckily my web designer was great.  She was very patient with me, given the many demands I made when the new website was built.   With a well-designed website and the basic spec I agreed on,  I was set to start up my business.   What I didn't realise was that website building isn't all about what the website looks like.
Over the next 12 months, I gradually learned more and more and found I was frankly fascinated by the multi-dimensional benefits of a website.  I realised some months on that my initial idea about my website was genuinely flawed.
Dragons Den
I watched a spin-off programme from the "Dragons' Den" series, where Hilary Devey, a former Dragon, worked with two savvy entrepreneurs.  Like me,  the first thing on their "To-Do List" was a new website.   When challenged by Hilary why they were starting there, they looked lamely at each other and said, "well, everyone's got one; shouldn't every business have one?" or words to that effect.   Hilary told them in no uncertain terms they shouldn't waste their time with a website until they were clear about how it would work for them.  Doh!  It was an eye-opener for me.
Not understanding what goes on behind the scenes drives me mad.  My desire to understand what is happening is both a blessing and a curse.  This phenomenon was no different from my website, so I bought books, started experimenting and signed up with some online experts.   I also sourced an entrepreneurial mentor who helped enormously.  I can honestly say I now get it.
Eventually, I began to build my websites and, for a time, made them for others. I'm not an expert by any means, but it means I can provide a low cost but effective means to get my message out.  If I had to start over again, here are some of the questions I would advise you to answer before you begin.
What is the website for?
There is nothing wrong with having a brochure site, don't pay too much for it.  If you want to sell a product or get people to sign up for your email list, or if you want people to contact you, then your website design needs to incorporate your needs.  In other words, it needs to have a "call to action".
What mechanisms will you use to drive traffic to your website?
Content marketing is a crucial component, as is social media.  So think about what content is going to be of interest to your target market.  Consider setting up a blog.  A targeted blog can help get your message out to the people who need it.  Search Engine Optimisation is also a skill you might want to buy in, or like me, read about it! Your content needs to be given the best chance to be found.  You need to understand exactly how your potential clients or audience is going to see you.
How often do you want to update your website, and will you be shown precisely how to do this?
You should be able to carry out simple to medium adjustments, which should be built into the specification.
What are the anticipated costs if you want to make more significant changes?
Inevitably you will want to refresh the information and sometimes even some of the basic design; you need to understand how much it will cost to do so. Let's say you have a site and you have built it with website builders for photography, then any change you do is free. However, if you hire a designer, the cost will depend on them.
How will the website be hosted, and what are the ongoing hosting costs?
Is the hosting tied up with your website developer?  Or will it be hosted through an independent web hosting service?  Prices and service differ, so do ask around.  We tried a few hosting services before settling on our current hosting service, Tsohost.  Not only are their hosting prices insanely low, but their customer service is also second to none.
How often will the website be backed up, and if a problem occurs, what do you have to do to rectify it?
It would help if you were sure what should happen in the event of problems arising.  It would help if you had your website protected, so you don't have lengthy downtime or, even worse, lose information or data.  Your hosting provider should give you clear instructions about retrieving your website when you have encountered problems.
Where is your web domain registered, and how can it be renewed?
Make sure you have the details of the domain registration and the login details for your domain name.  It should be registered in your name.  Again, your hosting provider should issue reminders when your domain becomes due for renewal.
Do you own all the components, such as any theme, plugins, branding, design or content the web developer uses on your site?
Most web developers will also be clear about this, but it's worth understanding the various pieces which make up your website and whether/how you have access.
How will your web developer optimise the speed of your site?
A well-designed site will be optimised to be quick as possible.  There are various webpage testing tools to help you identify if your site is loading well or not.  Page speed is a factor for your website ranking, so it needs to load easily and quickly.
How will your website be completely integrated with your social media platforms?
As a minimum, you need to share and follow up buttons on your website, and they should be included in the initial design of the site.  Ideally, it would help if you had a content feed that can be shared on your platforms, or in other words, a facility to grow a blog.  Some designers specialise in building custom coaching websites. Here are some custom coaching website examples.
So here are my ten questions.  What are your experiences? What other questions would you want to ask, or if you've already a website, what would you do differently?
About the Author
Latest Posts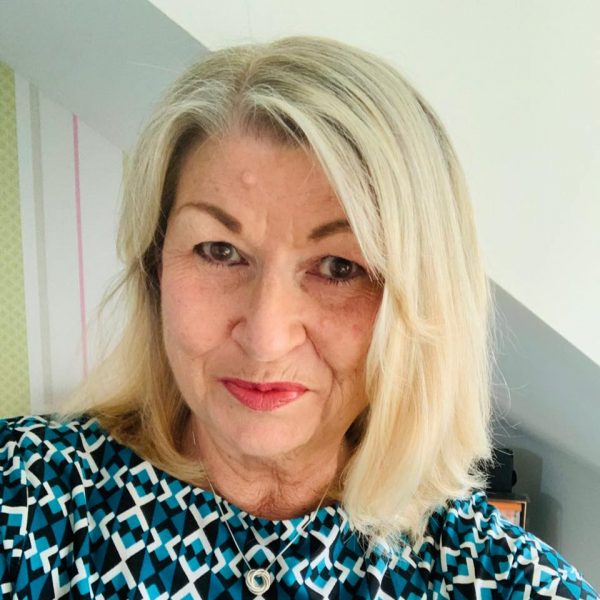 I help leaders develop self- mastery, helping them to become confident in their own inner guidance.
I collaborate with leadership experts, managers and HR professionals to help them get their own message and unique services and products to a wide audience.