The Best Places to Travel on Business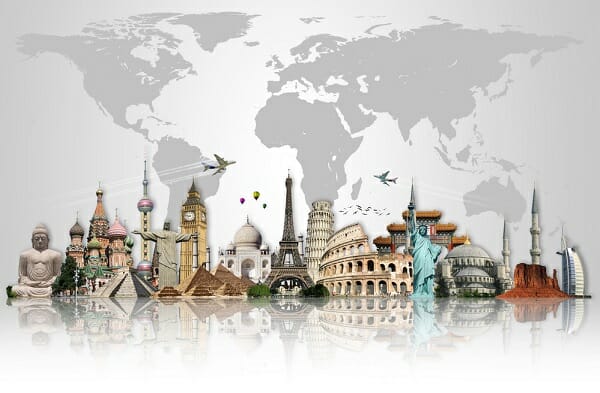 Business travel often takes us to new cities and countries, providing a great opportunity to explore diverse cultures and experiences. While the primary focus is work, the best business travel destinations also offer fantastic leisure activities that can enhance your trip. This article will highlight some of the best places to travel for business, which successfully blend excellent business facilities with an abundance of cultural and recreational offerings.
Singapore: A Business Hub with Many Activities
Singapore is a powerhouse of business and finance. It has a highly developed infrastructure, top-class hotels, and state-of-the-art convention centres, making it an ideal destination for business travel. But Singapore is not just about work; there are many activities to do in the country. You can explore the Gardens by the Bay, savour the vibrant street food scene at hawker centres, or take a night safari at the world-renowned zoo.
London: Where Business Meets History
London, one of the world's leading financial centres, is another top choice for business travellers. Its excellent transport links, a multitude of event venues, and a wide range of hotels cater to every business need. During your free time, you can take a stroll along the River Thames, visit renowned museums and art galleries, or watch a play in the world-famous West End.
Dubai: A Desert Oasis of Business and Pleasure
Dubai, known for its impressive skyline and bustling business environment, offers an intriguing blend of modernity and tradition. The city is a significant player in sectors like real estate, finance, and trade, making it a prevalent business travel destination. When you're not in meetings, you can enjoy Dubai's shopping malls, luxury resorts, and unique experiences such as a desert safari.
New York: The City That Never Sleeps
The dynamic city of New York is not just a dream destination for tourists; it's also a hotspot for business travellers. Known as the business capital of the world, it hosts numerous conferences and business events throughout the year. When the workday ends, you can explore the city's countless attractions, from Broadway shows and world-class restaurants to iconic landmarks like the Statue of Liberty and Central Park.
Tokyo: Blend of Tradition and Innovation
Tokyo, the capital of Japan, is a city where tradition and innovation coexist. It's a leading city for technology and automobiles, making it a prime destination for business travel. After work, you can explore ancient temples, dine at Michelin-starred restaurants, or unwind at a traditional onsen (hot spring).
Sydney: Surf Meets Business
Another city that perfectly blends business with pleasure is Sydney. Known for its strong economy and dominance in finance and insurance, it's a compelling destination for business travel. However, it's Sydney's unbeatable lifestyle that sets it apart. After your business commitments, take a walk around the iconic Sydney Harbour, relax at Bondi Beach, or indulge in some of the city's world-class dining options. The city's balance of work and play is perhaps the reason it consistently ranks high in global liveability surveys. In Sydney, a business trip can easily feel like a mini-holiday, making it an ideal location for your next business travel.
Business travel is not just about attending meetings and conferences; it's also about immersing oneself in new experiences and cultures. The destinations mentioned above offer not only top-notch business facilities but also a wealth of cultural, historical, and recreational experiences. So, the next time you're planning a business trip, consider these destinations where you can successfully mix business with pleasure.