HR must be a Talent Role Model for the 21st Century Workplace
The "war for talent" is an often-heard mantra of today's CEO's. This rally cry first emerged in 1997 when McKinsey conducted War for Talent research. Their conclusion was that there would be an "imminent shortage of executives." Often, this is where the conversation stopped. The proverbial baton being passed to HR with the expectation that they would pick it up and win the war for talent.
During the last 20 years the war has not abated. We're still in the thick of this battle for qualified team members, and will continue to be for years to come. What has changed is the battlefield and the nature of the war for talent; digital transformation, globalization and changing demographics have had a huge impact and where and how talent is found. The modern talent pools can be found across the globe, virtual team members and often not where you need them!
As a result, the expectations of HR are changing. Companies need HR professionals who are broad HR leaders—who can focus on the talent and cultural aspects of an organization, not just the tactical aspects of employee relations, compensation, benefits, and HRIS.
Focused on the future
Are you ready for the future where 45% of new hires will be millennials?
Statistically, Millennials will likely stay with your company for three years before moving on.  In this fast paced talent environment a hiring mistake costs money, precious time, and lost competitive advantage. Hence an understanding of your talent portfolio is critical.
According to the research by Kotter and Heskett, companies that an effectively talent management strategy have stronger profitability. Traditional talent management focused on succession plans (which are still important), career moves, and pipeline. Usually, the conversation was about the top 20% completely overlooking the other 80% of the workforce. Where are your HR leaders focusing their time? In the weeds of administration, or on the future?
The 20th Century HR conversations were missing these important elements:
Do we have the right talent for the strategy of the company?
Are we most effectively deploying talent based upon their strengths?
Do we understand the talent needs relative to the business strategy?
Can talent quickly be deployed to meet strategic needs?
Do we understand the aspirations of the talent?
Are we clear on the behaviors that support the culture?
HR needs to be the role model for the 21st Century workplace. To future-proof a company, HR professionals must know their talent portfolio in depth, know where the company is going, and be able to build strategies to attract, develop, and retain talent.
We're all Chief People Officers in the 21st Century
Today's organizations need more from their Human Resource partners. Organizations expect HR and business leaders to apply as much rigor to the "people portfolio" as they do the rest of the other levers that drive organization performance.
20th Century HR was largely reactive. But 21st Century HR must become more intentional, scientific, and proactive.
HR professionals need to be the catalysts for change that ensure that talent is aligned to the business strategy. Additionally, they need to be experts in how to create and maintain a culture that supports top performance. The HR role expands to become a true business partner. Talent and culture metrics need to become part of business metrics. Measures need to be in place, going beyond attrition, headcount, performance measures, compensation alignment, and diversity. One must understand the total cost of the workforce and how those costs impact revenue and gross margin.
In essence every HR leader need to be a Chief People Officer.
The 21st Century HR strategic conversations must include the following:
Is your talent aligned to your customer base and strategy?
Can you quickly realign talent as your business priorities shift?
What are the talent strengths and gaps in your whole workforce not just the top twenty percent?
Do you have a performance excellence process or are you still stuck in performance management and rating?
Does the organization have a culture that supports learning & development for all or is it just for your best performers?
Are you planning for generational shifts?
No matter the size of your workforce, you can apply these same 21st-Century shifts to future-proof your company and compete in the battle for talent.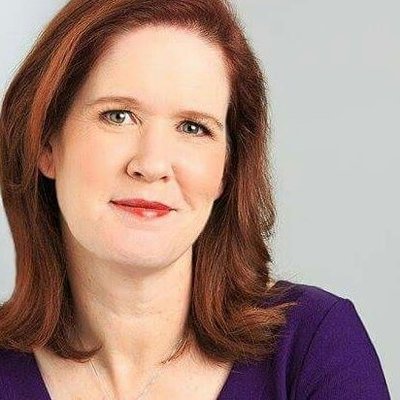 Morag Barrett is a sought-out leadership & executive development consultant, professional speaker, and author of Cultivate. The Power of Winning Relationships. Her second book, The Future-Proof Workplace, co-authored with Dr. Linda Sharkey was named Best Business Book of 2017 by Soundview Executive Book Summaries.
As the founder and CEO of SkyeTeam she partners with and speaks for a diverse range of clients, including Google, NTT Security, Charter Communications, The Society for Information Management and Ultimate Software among others. She has contributed to Entrepreneur.com, and CIO.com and has been featured in Business Insider, Inc and Forbes among others.
Morag was recently selected from more than 16,000 to join the Marshall Goldsmith 100 Coaches Group. 100 Coaches are highly accomplished and compassionate people, each one committed to using their talents to make good people and organizations better. Together, the 100 Coaches create a unique spectrum of talent including the world's leading executive coaches, consultants, speakers, authors, iconic leaders, entrepreneurs and non-profit leaders.
Morag holds a master's degree in Human Resource Management from De Montfort University, UK and received the Senior Professional in Human Resources (SPHR) designation. She's a recognized business coach for the Corporate Coach University and is a Chartered Fellow of the Chartered Institute of Personnel and Development in the UK.
When not at work, Morag can be found sailing with her three sons, playing the bassoon for the Broomfield Symphony Orchestra, or ballroom dancing.