Interview with Sir Richard Branson Founder of the Virgin Group
Richard Branson has successfully, transparently and wholeheartedly lived his values.  Values are evident both in his unique approach to business and in his attitude to Virgin's many-faceted global success.   So you will no doubt understand how delighted and grateful  I felt when Richard confirmed he was willing to contribute to this magazine.   I hope his wonderful words of wisdom, as always, help you our readers and contributors alike, I think you will,  like me, be delighted.
What do you consider is the biggest challenge for CEOs and leaders in the business world today?
Business leaders and CEOs have a responsibility to inspire their employees and sustainably run their businesses.   This is difficult for CEOs as they are judged on their performance in the short term.  Any long-term initiatives do take time to come through.  Shareholders and stakeholders need to modify their expectations of the CEO's around short-term profits. They need to back the leaders of businesses to create long-lasting plans. Plans that will grow their businesses and tackle many of the world's issues at the same time.
How Do You describe your leadership culture at Virgin and why it works so well?
When selecting people for leadership roles I believe you should have an open mind. You should be prepared to look out for talent which others may have overlooked.
It is extremely important to employ business leaders who are passionate about their particular areas of expertise. Those who understand that part of being a good leader is having the ability to listen.   Listening to your people and allowing them to act on any ideas they have helped foster passion in your people and deliver on their ideas, which is beneficial to your business.
what is the single biggest piece of advice you would give to leaders?
If you look back at the most successful businesses of the past 20 years – Microsoft, Google or Apple, they all played a part in shaking up their sector by doing something that hadn't ever been done and by continually innovating. They are now among the dominant forces.
Not everyone will achieve such great worldwide success but a good start is to create something that everybody who works for you is proud of. Businesses generally consist of a group of people, and they are your biggest assets.
What is the most inspirational event, person or situation you've encountered so far in your career?
I have been fortunate to have had a long and successful career in business, meeting many inspirational people along the way and attending some fantastic events full of fascinating people.
I have long admired Nelson Mandela and was so upset when I heard the news of his passing. He showed amazing courage and conviction in overcoming an evil political system. Wherever he went he would make people smile, laugh and feel completely at home. A young friend, Peta-Lynn, found Madiba in the galley on a Virgin plane to New York a while back. He offered to make her a cup of tea. What an extraordinary man.
What is the most exciting project you're involved in?
Going into space has always been a dream of mine. I could think of nothing more exciting than looking at our planet from space. Virgin Galactic is pioneering the space tourism industry and making great progress. Our spaceship has completed three powered flights, breaking the sound barrier in the process, and our mothership – WhiteKnightTwo – has flown over 150 flights. The project is looking promising and I get so excited every time the Galactic team update me on another milestone the project passes.
How can our readers best engage with you?
I have been fortunate that over the years we have developed an incredibly strong management team to run the Virgin companies. This has allowed me to dedicate the majority of my time to Virgin Unite.  The not-for-profit arm of the Virgin Group. Virgin Unite has incubated several organisations dedicated to tackling specific issues such as conflict resolution (The Elders), climate change (The Carbon War Room), ocean protection (Ocean Elders) and sustainability (The B Team). I would encourage anyone to try to engage with these organisations. Be inspired by what they are trying to achieve. Go out and start something yourself that reflects what they stand for.   Virgin Unite and Virgin.com have a very strong digital presence and I update my blog daily at www.virgin.com/richard.
More about Sir Richard Branson
Sir Richard Branson is the Founder of Virgin.  Virgin is one of the world's most intriguing brands and has a well-known diverse and unique portfolio of companies.   There are now more than 100 Virgin companies worldwide, employing approximately 60,000 people in over 50 countries.  Sir Richard's hallmark has been one of innovation, challenge and bravery.  Click here to read Richard's full and inspiring biography on Virgin.com
About the Author
Latest Posts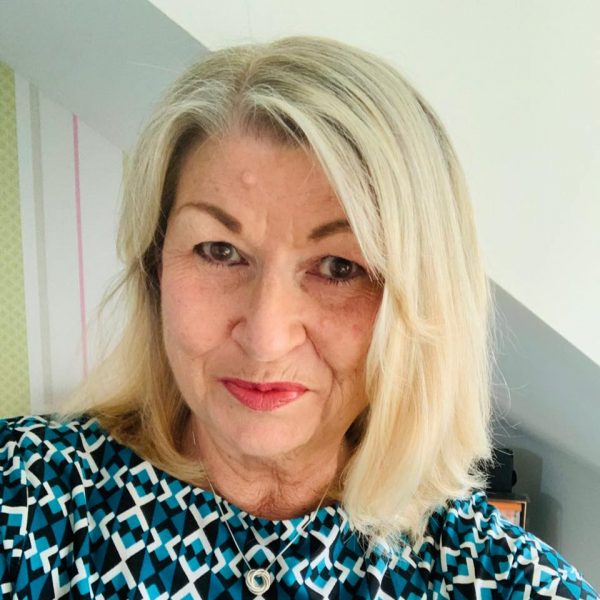 I help leaders develop self- mastery, helping them to become confident in their own inner guidance.
I collaborate with leadership experts, managers and HR professionals to help them get their own message and unique services and products to a wide audience.