How to Improve Safety in a Manufacturing Business
Every worker has the right to a safe working environment, and every employer has a legal obligation to provide one. Some workplaces are inherently more dangerous than others, but every employer must do their bit to ensure the safety and wellbeing of their workforce.  A Manufacturing business can be filled with potential health hazards. Accordingly, manufacturers need to work extra hard to reduce or eliminate the risks present in their companies. Below are some of the most important health and safety tips for manufacturing businesses to follow.
Tailor Your Safety Protocols to Your Business
Every business is different. Maintaining safety is a matter of identifying the specific risks present in your business and the mitigation strategies that will work best for you. Before you can devise a set of appropriate safety protocols, you need to conduct a risk assessment. This assessment will enable you to identify where to focus your efforts.
Implement Rigorous Training Procedures
As well as ensuring that your existing workers understand the role that they have to play in maintaining and improving safety in your business, you also need to ensure that new workers coming through your doors understand what you expect of them. Once you have completed your risk assessment, developing training protocols that cover all your bases and ensure your workers know where the biggest hazards are should be straightforward. There are many health and safety training courses. You can find a big choice of workplace safety training courses here. 
Don't Overlook the Basics
Severe lapses in safety protocols don't cause the majority of workplace accidents. Instead, they arise because people overlook the most basic and routine workplace safety principles. For example, leaving bags, coats, and other trip hazards strewn on the floor causes numerous workplace injuries every year. 
Similarly, poor lighting can make it difficult to see and avoid these hazards. Installing proper lighting, like these LED panels. They ensure your factory is properly lit and workers have appropriate visibility. 
Getting on top of the basics of proper workplace safety is the first step towards reducing accidents and providing a more stable and welcoming environment for new recruits.
Follow Proper Lockout and Target Procedures
Lockout and target procedures are there to ensure that machines have to be off while workers are working on them. Workers should never work on a machine while there's a chance it might turn on unexpectedly. Failing to adhere to proper lockout and target procedures leads to some of the most serious manufacturing accidents – those with the potential to cause significant injuries to workers.
Keep an Emergency Action Plan on Standby
No matter how careful you are, accidents can and will happen. Thankfully, the majority of these will be minor. However, you mustn't wait for a serious incident to occur before developing an emergency action plan. Pre-empt these serious events and create your plan before they happen.
Maintaining a safe manufacturing environment can be challenging. But as long as employers are diligent and mindful of the challenges that they and their workers face, a safe factory is easily achievable.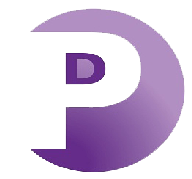 As an experienced business and finance writer I understand the corporate landscape and the driving forces behind it. Over the years I've shared my insight and knowledge with key industry publications and dedicated my time to showing how business leaders can make their organisations more effective.