A Guide to Using Comparison Charts for your Business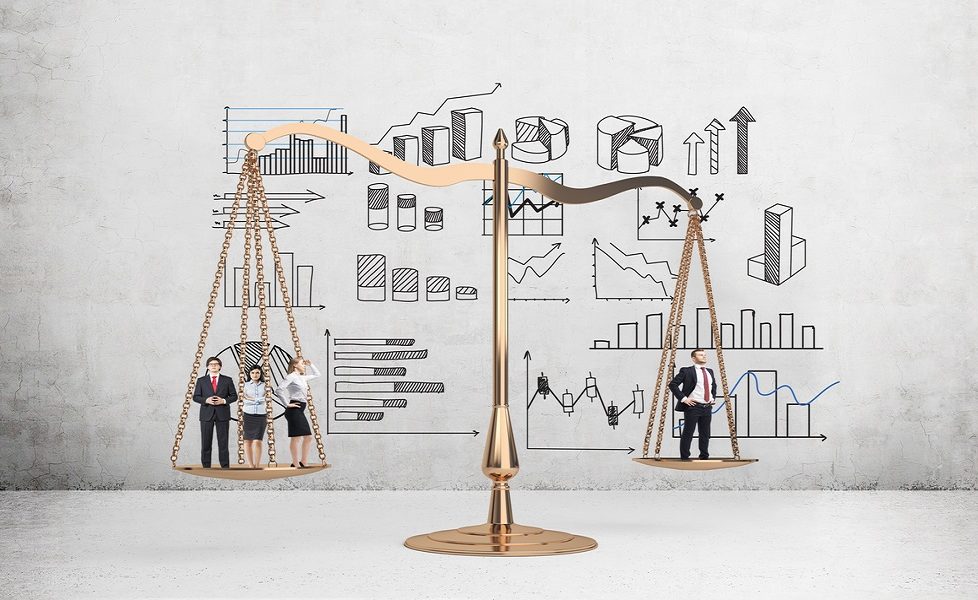 Often in life, we are confronted with making the best decisions for our business, our health, and our general daily activities. For each step we take, we usually have to make a decision, and often, this decision gets to determine many things in our lives. Here we look at the role of using comparison charts for your business.
Have you ever made a decision and figured you would have made a better choice if you had clear, concise details of the choices you made?
This is the same way your customers feel when confronted with choices to make about your products and services.  Rather than have them guess which of your products and services meet their unique needs, presenting a good comparison chart is the way to go.
This information simplifies your message and gives your audience the clarity they need to make the best purchase decisions.
If you are wondering what a comparison chart is and how you can create an effective one, you are in the right place because this article is the ultimate guide to creating great charts that work.
What are comparison charts?
It is a visual representation of different concepts, entities, products, or services that can be compared among one another. It usually contains the features and benefits, pros and cons of each concept to convey the differences and similarities of the ideas compared.
Comparison charts have their history dated to the 18th century. Back then, they were often used to compare shore or coastal profiles. Now, they are used to compare more than that; you can use them to compare different concepts and entities.
A step-by-step guide to creating great comparison charts with Piktochart Comparison Chart Maker
Creating a good comparison chart is easy with the Piktochart Comparison Chart Maker. You only have to follow these five simple, straightforward steps.
Step 1: Collect your data
Start with knowing what you want to compare.  What products and services do you want to compare? What are their features, dos and don'ts, and pros and cons? Document these factors, then move to the next step.
Step 2: Choose a template
The next step to take after collecting your data is to choose the template that works best for your goals. Although you can start from a blank verse while using the Piktochart Comparison Chart Maker, choosing a template is usually a faster approach.
The templates are customizable, so you can easily adjust them to make them your own. The templates come in different types, ranging from reports to presentations, infographics templates, and more. You only have to pick from these options.
Step 3: Select your comparison charts
The next step is to include a comparison chart in your visual. You can do this by going to your design components, then selecting a comparison chart. Again, you can choose as many charts as possible to suit your needs.
Step 4: Customize your charts
After adding a comparison chart, the next step is to customize it to fit your goals. Here, you can add your brand's fonts and colors, include images, and add graphs to pass your message across to your customers the way you want to.
Step 5: Share and download them
After customizing your charts and making your edits, the next step is to share your charts. You can share your charts with your team for reviews, and you can download your charts as a jpg., png., or pdf. file.
How do comparison charts help your customers?
These charts provide an immense advantage for your business in many ways. Below are the unique ways they can come through for your business.
They help your customers make informed purchase decisions
One of the primary benefits of using a comparison chart is to guide your customers to make a suitable choice that works best for them when patronizing your business.
As a business owner, you probably have similar products that work differently or are made for different circumstances. Creating a comparison chart will enable you to state the differences clearly, to help your customers buy the products that align with their needs.
For instance, as a skincare brand that sells different bathing products, using a comparison chart can help highlight the pros and cons of the bathing products you sell.
You will also be able to state who can use a particular bathing product and who can't, so your customers can choose the best bathing product that works for their specific skin type.
They are an effective way to intimate your customers about your products and services before they make the purchase decision. It goes a long way in ensuring customers are satisfied with their purchases.
This is because, with comparison charts, your customers will buy the right products and opt for the service that's best for them.
They never leave your customers confused
A confused person never buys. If you leave your customers confused about your products or services, chances are they will never buy anything.
When people are presented with many choices and are offered little or no guidance to help them make the right decisions, they get overwhelmed and avoid making a decision entirely.
Creating comparison charts is how you avoid getting your customers confused about what they want to buy. They are explanatory and provide brief details to give your customers clarity so they can make their most suitable choice among several options.
They are easy to understand
Comparison charts are seamless and straightforward to understand when you use efficient tools and their many templates.
They help you present the necessary information clearly and precisely so that your customers can see their options and make their choices swiftly without having to carry out long research.
They are also a fun way to create content that sheds more light on your product that your target audience can digest at a glance.
The benefits of creating a comparison chart with Piktochart Comparison Chart Maker
The success of your comparison charts is highly determined by the tool you use. This is why you need to opt for efficient software like the Piktochart Comparison Chart Maker.
Piktochart Comparison Chart Maker enables you to give a compelling visual comparison of your products and services to your customers.
You can highlight the pros and cons of your products and services, highlight the features, and explain the dos and don'ts of your products and services. See the Piktochart Comparison Chart Maker's unique benefits that make it stand out from its counterparts.
It enables effective collaboration
Piktochart Comparison Chart Maker doesn't only help you create excellent comparison charts for your business; you can collaborate effectively with it too.
You can carry your team along while making a comparison chart with the Piktochart Comparison Chart Maker; all you need to do is to invite your team.
You can share your charts with your team for comments and review, and you can also review your team's charts. So if you are looking for an excellent chart maker with a good collaboration feature, Piktocharts' is the way to go.
You can customize your charts
Piktochart Comparison Chart Maker helps your customers compare your products and services without losing touch with your brand.
You can include your logo, add your brand's colour, fonts, and more so your customers don't lose connection with your brand's identity.  They can be adjusted to suit your brand's goals when using it.
It helps you create attractive comparison charts
Your information is never boring with the Piktochart Comparison Chart Maker. You can spice up your charts to wow your customers and keep them engaged while they compare the different products and services you offer.
The Chart Maker provides a collection of customizable templates, graphics, and other design components you can include.
This doesn't only help to attract your customers; it also ensures to keep your audience engaged with your message.
You won't always have to create them from scratch unless you want to. Piktochart Comparison Chart Maker enables you to repurpose a chart you've created in the past to meet your present needs.
You already have an organized folder of past projects; all you need to do is choose from your collection and tweak them to fit into your new goal. This helps you save time and effort whenever you want to create a chart.
Conclusion
Comparison charts are an important aspect of your business. They help your customers make the best decisions, and they serve as an excellent way to convey your brand's message to your audience and effectively collaborate with your team.
However, to get the best results with them, you must use the right tool and follow the proper steps.
By following the guide in this article, you can be guaranteed to make a comparison chart that works to bring the best results for your business.