Is the UK Workforce Ready to Transition to a Hybrid Work Model?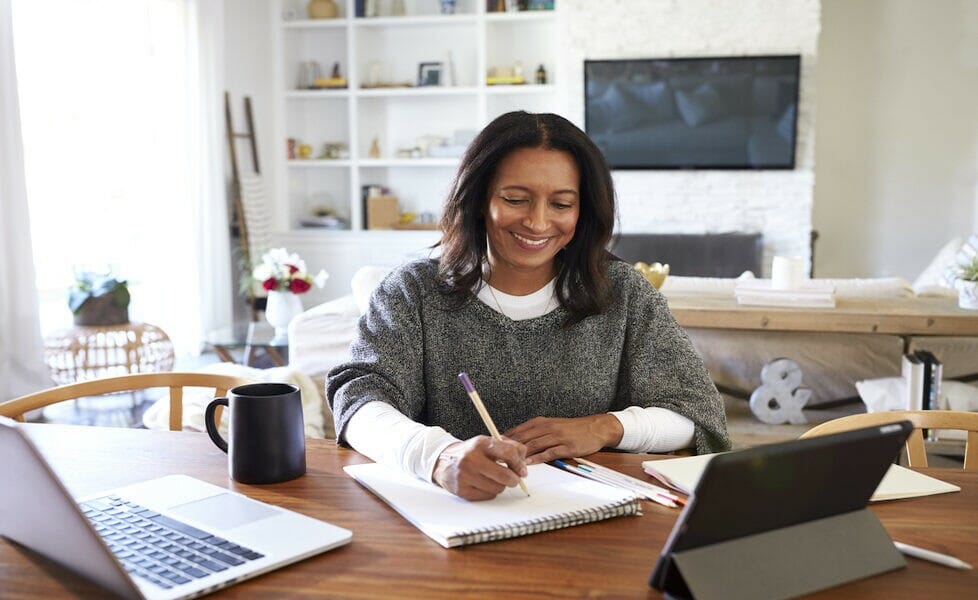 Two years after the official start of the covid pandemic, which came with an array of unexpected challenges for businesses, from adapting to health and safety regulations and a new way of working to dealing with staff reductions, poor performance, and reduced revenue, companies around the world are now finally able to look into the future with a sense of optimism and hope – introducing a standard of a hybrid work model. 
With the outbreak subsiding, many UK employers have started rolling out their back-to-the-office plans. Judging by city traffic and the large number of workers who have resumed their usual activities, one can get the impression that a return to normal might be just around the corner. 
The Pandemic
However, for the British workforce, normalcy might look slightly different from how they recall it. The pandemic has left deep marks on the business landscape, and after such a long period of work from home, it's doubtful that the work environment will ever be the same. Restrictions might have eased, and many employees are eager to return to their brick-and-mortar office spaces. Still, not everyone is willing to let go of the flexibility and convenience they've experienced during this time. Therefore, a future where hybrid working becomes the new normal is much closer to reality.
We can't expect all companies to function similarly. The working model will vary based on industry, niche, and the specific requirements of each business. Still, the general trend is moving toward a hybrid approach that will consider employees' new needs and expectations. 
The UK workforce faced numerous obstacles two years ago as it transitioned to a remote work model, so how will they handle this new transition to hybrid work? We've got a few surveys that might be able to shed some light on these issues and help us understand what lies ahead for both UK businesses and their employees. 
New Demands vs Old Habits 
A study commissioned by Barco at the beginning of the year reveals that 56% of the surveyed employees are looking forward to returning to their offices, showing that at least part of the workforce is ready to make the switch and leave remote work behind. This means businesses have to come up with solutions to accommodate the needs of their employees and meet their new demands. 
However, many employees seem to be tone-deaf when it comes to listening to what their employees want and expect from them. The same research shows that over 30% of UK workers believe their employers aren't doing enough to consider their requirements and set the foundation for a successful hybrid work model.  
This highlights the massive gap between how employees envision the future of hybrid work and the resources and support provided by their companies. It's also clear that these disparities will make it difficult for workers to achieve the same level of efficiency and productivity they reached during the WFH era in the new work setting. 
A Desire For Enhanced Flexibility
Although many employees are ready to resume in-office activity, they also want to retain the flexibility and convenience they enjoy during the remote work period. According to new research conducted by Microsoft and YouGov on 2,046 employees and 504 HR decision-makers, over 50% of UK employees are willing to quit their jobs if their companies refuse to embrace the hybrid work model. 
This shows just how much the pandemic has changed people's perspective on the work culture and the impact this has on the future of work. Employees have grown used to communicating and engaging with their teams through video conferencing apps and collaboration tools, and they very much appreciate the facilities provided by tech solutions. 
It's also true that the onboarding process has been somewhat cumbersome for new employees, and it was difficult for them to build working relationships with their colleagues while working remotely. However, most workers have significantly improved their digital skillset over the past two years, and they hope their companies will invest more in tech improvements soon. This means employees are ready to bring their newly-acquired skills and capabilities into the hybrid workplace.   
UK Professionals Are Adaptable and Resilient 
If there's something we've learned about the British workforce after all the hardship and challenges they've had to overcome since the beginning of the outbreak is that UK professionals are adaptable and resilient. 
A study carried out by Novo Executive Search and Selection shows that UK executives had to make significant efforts to overcome the challenges arising from the coronavirus pandemic and adapt to a new work approach. 71% of the executives surveyed had to purchase new hardware, and 60% invested in software to facilitate remote working. Once they embraced the remote work model, 91% of them said they were able to work in an efficient way, which makes UK executives optimistic about the future of hybrid working as well. 
British professionals already have the skills, knowledge, and past experience to revert to remote working in the future, if need be, so transitioning to hybrid work shouldn't pose insurmountable challenges for them. Moreover, 72% of the executives also stated that if they were offered a position that allowed for more flexibility in terms of remote or hybrid working, they would consider changing roles. 
The conclusion from these findings is that the UK workforce is relatively well-prepared for embracing a hybrid work model in a post-pandemic world. Still, the challenges that lie ahead should not be ignored. Bridging the gap between employees' needs and employers' response is key to setting the grounds for new workplace culture and ensuring the success of the hybrid work approach in the UK and beyond.