How To Build Your Employer Brand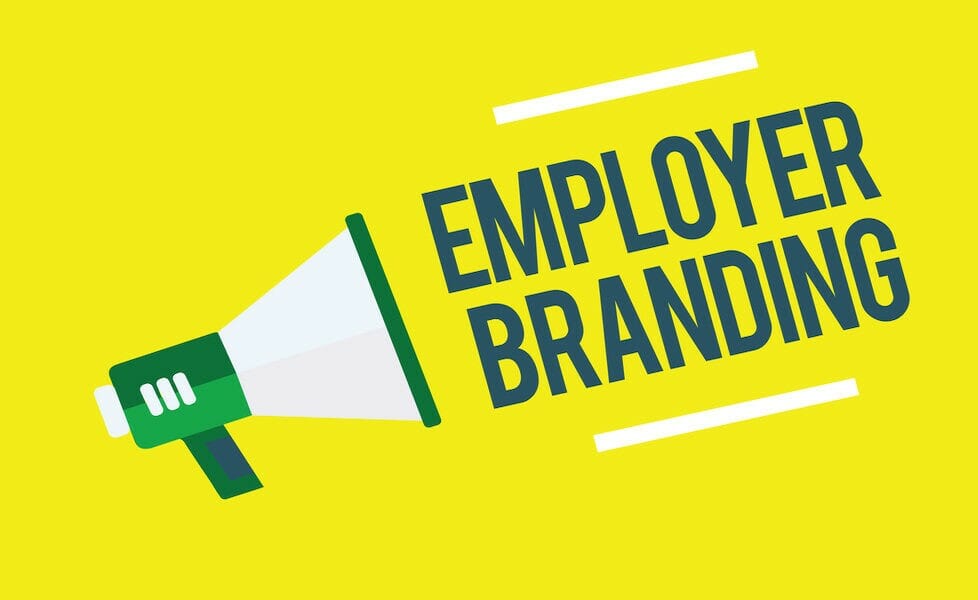 "An employer brand for a company is like a reputation for a person. You earn reputation by trying to do hard things well."
"Your brand is formed primarily, not by what your company says about itself, but what the company does."
"Your brand is what people say about you when you're not in the room."
Jeff Bezos, Amazon
While he may be talking about corporate branding, these quotes are just as relevant to building your employer brand. When you effectively communicate your company's culture, values, and work ethic, your recruiting ability is likely to be more successful.
Yet, while many businesses are aware of the value a strong employer brand can bring to the recruitment process and business, organisations are still failing to communicate their message.
To aid you in building and sharing your employer brand, we've put together some of the critical steps you will need to take.
Get it Right
You may think your employer brand is spot on, but unless they are an ambassador for your business, they could end up as a vocal critic.
It would help if you treated your employees in the right way at every opportunity you have. Every action that you as a manager take impacts the employee experience. So you should be actively ensuring everything you do is fair, considered and right by the employee. One of the first impressions candidates see of your business is how you treat your current employees.
The recruitment process is another crucial area that your employer branding will need to extend to. It's common for candidates to hear nothing after applying, which can do little for your brand. This could deter them from applying for future roles and leave you open to their criticism.
If attending trade shows is part of your recruitment drive or promoting your business, you will need to make sure that your branding stands out from your competitors and communicates your brand values.
First impressions are everything, and ultimately if you don't present something well, it's unlikely we will pursue it further and find out more. Keeping your business on brand is essential, and it needs to extend to all areas of your business – no matter where you are or what you are promoting. A clear and strong brand is likely to stick in people's minds for far longer than one which lacks personality and excitement.
Appoint a Champion
If you leave your employer branding in the hands of no one, then your brand is never going to take off. To ensure long-term success, you will need to appoint a brand leader or champion. Designate someone to take control of your employer brand, whose focus is to build and communicate your brand both internally and externally. A brand leader will be able to add clarity and focus to your employer brand.
When your brand is strong, you will unknowingly create champions within your business who are advocates for your organisation. You're likely to have a pool of employees who are advocates for your brand and business. Get them to share why they like working for you and integrate their responses into part of a more comprehensive recruitment drive.
Identify Your USP
Like every business has a unique selling point, so does your employer branding. What makes you different from your competitors? – Is it your way of working? Your culture, benefits package or employee development plan? Communicate what makes your business the one to choose above your rivals through your employer brand.
It can often be the smallest of details that mean employees choose you over another business. You certainly don't want to miss out on promoting all that your business can offer employees. Your key messages should be at the heart of your employer campaign and visible right from the word "go".
Be Social
Social media has allowed people to discuss your brand without any prior notice that they are going to do so – it's enabled comments to be made about your brand and practices, increasing what people can say about your business. Therefore, it's more important than ever to ensure that you are creating a positive brand experience.
Your employer brand should extend to your social platforms too. Don't be afraid to engage with others on your social media – whether they have good comments or bad! Many prospective candidates will look to social media to get an idea of your brand. This is usually before making initial contact, so you need to ensure that you represent your brand socially.
Social media makes today's workplace like an echo chamber. Both positive and negative impressions of your company will be carried by employees, friends, connections and strangers on sites from Twitter to Facebook to LinkedIn. You want to be the company that your candidate reference group dreams of working for. If your social media profile is lacklustre or negative, this will never happen. Make sure your employees are engaging with their networks and constantly moving the company's brand identity forward.