5 Ways Hospitals Can Improve Patient Centered Care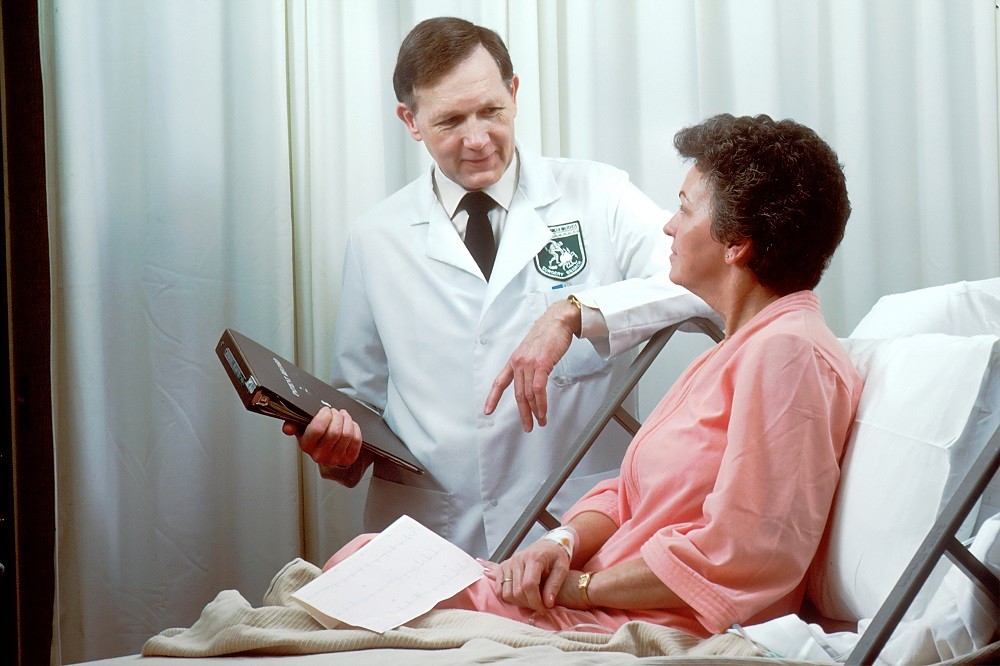 Patient centered care is becoming more and more of a focal point across the healthcare spectrum. It's no surprise that patients often say that a little more attention is at the top of their lists of changes in the healthcare space, but educational facilities are now preaching more patient-centric care in their curriculums, and therapeutic communication in nursing is becoming a common touchpoint in hospital-wide training programs.
Steady repetition regarding patient care is the best way to get changes to occur in a place where changes are often unwelcome, and always difficult to implement, given the size of most hospital systems. Here are 5 points of focus for improving patient centered care.
Cultivate Healing Relationships
For a long time, kindness was often a bonus from hospital staff, more than an expectation, but with a growing population and alternative care facilities, being a patient's friend in a difficult time, in addition to the physical caregiver,  is a skill hospital staff must possess to be successful. This is ultimately a good thing for patients, of course,  and cultivating those positive relationships starts with trust and interest in things beyond the checklist a nurse is required to ask.
Family, friends, hobbies, etc. are all topics that can be discussed easily and make patients feel more at home in a place much different from their own home.
According to Karen Schechter, director and assistant professor in the online healthcare management and health administration programs at Maryville University, "patient centered care is a "two-way street".  The primary key to success is based on the patient/caregiver/provider relationship.  In this case, "provider" includes the physicians, nurses and ancillary personnel that "touch" the patient and his/her related caregiver.  Cultivating this healing relationship is a process that is built on trust.  Trust is achieved through open and honest communication.  It's gaining an understanding of individual patient's needs, then creating and implementing a plan to address them.  Everyone on the team must be in sync with the plan and its goal.  And, open and honest communication is the vehicle for achieving this.  In order to be most effective, this type of relationship extends beyond the patient's hospital stay."
Reward Staff for Patient Centered Care
Competition breeds results, and creating competition out of patient centered care is a threefold victory for all involved. Patients will have a better experience, hospitals will receive better reviews, and those nurses will almost certainly discover that making patient experience a priority will ultimately make their own day-to-day experiences better.
Measuring these performance parameters can be done by asking for patient feedback, or even in the form of examinations regarding patient interaction scenarios.
Improve Environment
Therapeutic nursing and genuine attention to patients are both parts of cultivating a positive environment for healthcare, but the physical environment can play a large role in patients feeling more welcomed, as well. Music options that are soothing and peaceful can change a mood in a second, and enacting other programs like pet therapy and bedside yoga add peace of mind in a place that many people still view as a scary environment from the outside looking in.
Cultural Intelligence
The previous paragraphs focused more on strategies of how to talk to patients, as a whole, but teaching cultural diversity in healthcare to your staff goes a step further in empowering them with the abilities needed to understand and interact with patients from different ethnic groups, religions, and even languages than their own. In any given hospital, the staff is generally as diverse as the patients that staff cares for, and asking members of your diverse team to share some of their background and the accompanying cultures and customs is an interactive way to kickstart education regarding cultural intelligence, ultimately leading to a more comfortable patient base, no matter the cultural differences they may have with their nursing team.
Preach Transparency
The absolute best way to gain the trust of your patients is to be transparent with them, and in order for patients to feel truly comfortable, trust is paramount. Given the availability of EHRs and other data-driven statistics and knowledge, sharing as much as you can with a given patient about his or her ailment is a  great way to build that trust.
" Patient centered care requires transparency such that everyone on the team- especially the patient and caregiver understand the treatment approach.  Each member of the team has a defined role that supports the end goal and must be able to communicate in a way that the patient and caregiver understands.  It's not just telling the patient "what" needs to be done, but more importantly "why" it needs to be done, as well as the benefits and risks.  Patients need to be in control of their care.  Transparency requires that team members be open and honest so that patients can make informed decisions.   This type of focus on the patient may lead to higher levels of patient and employee satisfaction which may result in improved quality of care and reduced errors/costs associated due to poor communication," adds Professor Schechter.
After trust in you as a professional is formed, trust as a friend is easy to cultivate.
Andrew Deen has been a consultant for startups in almost every industry from retail to medical devices and everything in between. He is currently writing a book about scaling up business and his experience implementing lean methodology.