Building an Effective Employee Onboarding Process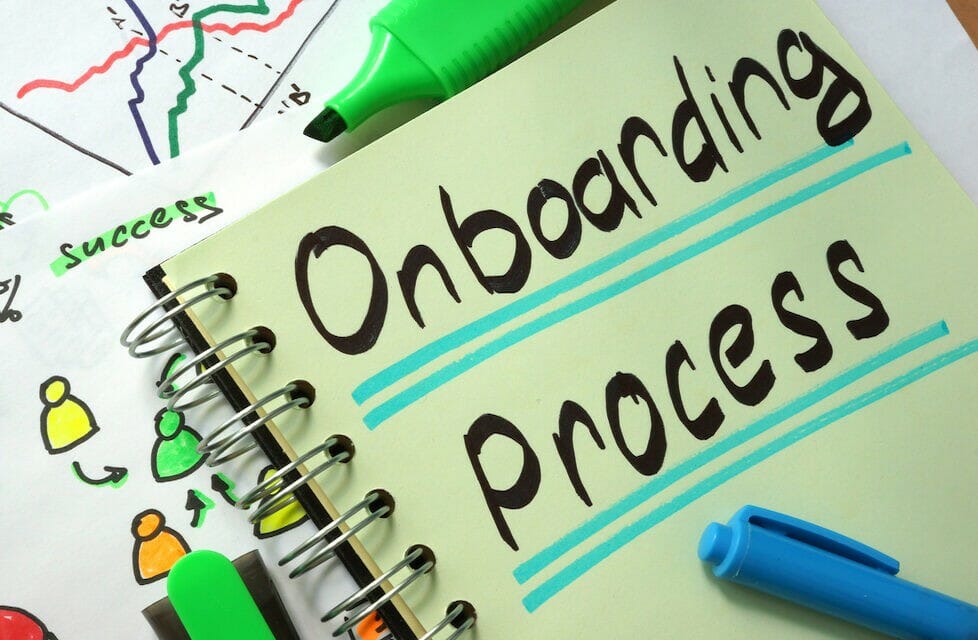 The level of corporate standards is now much higher than before — it's no longer enough to give a brief instruction to a newcomer, provide a desk with a computer, and expect employee satisfaction and brilliant results. Businesses compete for talent, and the larger the company, the more thoughtful and mature the adaptation plan should be. In this article, we'll explain why onboarding is so important and share valuable tips that we hope will help you streamline the onboarding process in your company.
Why Is New Hire
Onboarding
Important?
Onboarding is a series of steps wherein a new employee is introduced to the company's operations and culture and acquires the needed knowledge and professional skills to work effectively. This process lasts from the moment an offer's accepted until the new hire becomes a productive member of the team.
A sophisticated onboarding plan has plenty of benefits for employers. The most salient ones include:
5
Onboarding
Tips to Set New Hires Up for Success
Here you'll find the most practical and valuable tips that have already helped many companies engage and retain their employees, and make them productive in record time.
1. Create a detailed
onboarding
program
A 30-60-90-day plan is a foundation for good employee adaptation. This is a detailed program that contains all the activities and goals needed to be achieved by the first week, month, and entire trial period.
Newbies don't know how things work at your company, and will undoubtedly distract their colleagues by asking tons of questions. So, the clearer and more comprehensive the program is, the better the results will be. Draft an agenda for the first weeks, and months so your employees will always know what to do and when.
The best thing about a detailed plan is that it provides clarity to the newcomers about what is expected of them and how to meet these expectations.
2. Involve technology in the process
A good onboarding process can become even more effective thanks to digital solutions that make it simpler and more transparent. For example, with a learning management system (LMS), you'll be able to create onboarding courses, assign them to new employees, and keep track of their progress. 
LMSs are used by all organizations of all sizes for corporate training in general and onboarding in particular because of their numerous benefits:
A single source of knowledge, available 24/7.

Centralizing all your learning materials on a single platform allows you to train more people with fewer resources.

Employees can easily find company policies, product details, and other important information at any time.

Ability to provide consistent training to dispersed teams and remote workers.

With an LMS, you can onboard new hires from different cities and even countries with ease, and ensure that all your employees are learning regardless of where they're located.

Fast assessment and easy tracking.

Trainers and managers can immediately get comprehensive reports on employees' results, and learners always know how they are progressing. 
LMSs
There are myriad LMSs on the market, one of them being iSpring Learn LMS. Besides the standard content delivery and tracking functions, this solution allows you to host virtual training sessions, arrange online and offline meetings in a single calendar, and create simple page-like courses with pictures, videos, and quizzes — right on the platform.
If you'd like to build more advanced courses, you can use iSpring Suite, a powerful authoring toolkit that is integrated with iSpring Learn LMS. iSpring Suite helps you create slide-based courses to let your newcomers delve deeper into the company's vision, values, and culture. You're able to provide virtual office tours, introduce newbies to the company's history using built-in interaction templates, record welcome videos, and explain organizational aspects through interactive micro-learning modules.
To see if your new hires understand the content, you can build interactive quizzes with 14 ready-made question templates.
Once your courses are ready, you can upload them to the LMS and let your employees take them in the iSpring Learn mobile app at their convenience.
3. Assign a mentor
You can't avoid the newcomer asking their new colleagues for help. But as they can feel awkward distracting others from their primary tasks, adaptation might get stalled.
By providing mentors or buddies, you'll eliminate much of the awkwardness associated with adaptation to a new environment, create comfortable conditions for new hires, and accelerate the onboarding process. Mentors, in turn, will feel a gratifying sense of importance and have the opportunity to share their knowledge and experience.
4. Offer and request continuous feedback
Feedback is essential. By holding regular 1:1 meetings between the employee and an HR professional, a supervisor, and buddies, you can keep your finger on the pulse of a newbie's progress, see how they feel about their new job, and compare the expectations of all parties to the actual situation and status of their assimilation into the company.
Such meetings are useful for both the company and the new hire. You can identify the gaps in your onboarding program quickly and improve the onboarding process. In turn, new hires will see they are being taken care of and will feel happy about joining the company.
Face-to-face meetings are not the only way to get feedback. For example, you can conduct online research by sending out small questionnaires once a week and asking how the adaptation is going and if everything is clear.​​
5. Plan the first six months and a year ahead
Many companies make the mistake of considering that onboarding is a one-and-done procedure and discontinue it after three months have passed. But as a rule, this isn't enough time to fully adapt to a new place. As a result, one in three employees quit during their first six months.
The period between the sixth and twelfth months that the new employee is on the job is the most essential. Continue scheduling check-ins during the first 30 days, 90 days, six months, and the first year. Review employees' progress, plan meetings, discuss difficulties, and provide advice on how to organize work better. Ask about employees' ambitions, and if they succeed, encourage them. All these actions will help you turn a newbie into a loyal, experienced employee.
Conclusion
The onboarding process sets the tone for new hires and can make or break their impression of your company.
Make sure your new employees get off to a strong start and feel welcome. And remember that a well-oiled onboarding process pays off: it increases employee loyalty and improves performance, which is a win for the employee, the team, and the entire company.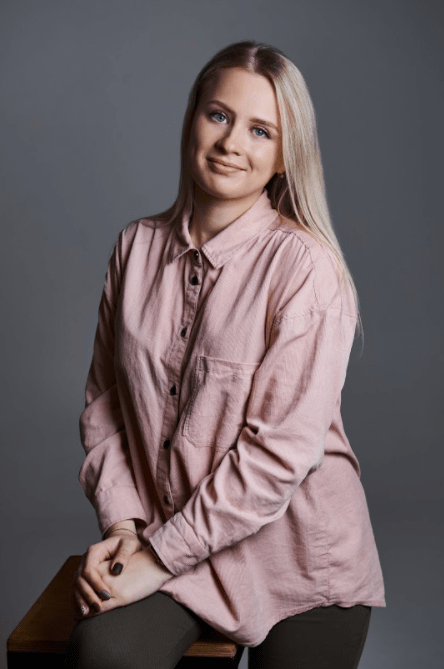 Digital Marketing Specialist