Journalist? Here's How To Show Off Your Work
If you work as a writer or journalist, you will have likely written hundreds of articles over the years. From feature articles and news pieces to infographics and Q&As, you will have published all sorts of interesting pieces, whether you work in freelance or full-time employment. While it is obviously a great thing to have built up such a vast collection of articles, when it comes to deciding how to show off your work to new potential clients, having so much choice might actually not be so useful. After all, the more articles you have, the more difficult it can be to decide which articles show off your writing ability in the best way possible.
Fortunately, we're here to help guide that decision-making process for you. We will walk you through how to decide which articles you should showcase, how to build and design your own portfolio, and how to ensure you stand out in such a competitive market. By following our advice below, we can pretty much guarantee a whole host of new clients or potential employers will be flooding your inbox in no time.
The Portfolio
First things first, in order to attract clients or potential employers, you are going to need a portfolio of your best work. Nowadays, many people opt to have an online portfolio, either through a self-made website or blog, due to the simplicity and easy access they offer.
Having an online version of your portfolio may be great, but it's also a good idea to have a physical version to hand as well. Say you go in for a job interview, for instance – it looks ten times better being able to show off your work to a potential employer there and then, rather than directing them to your website. It also shows you're proud of your work and are confident in your own ability – two things an employer will absolutely love.
One of the best ways to produce this physical portfolio is by compiling a collection of your best articles, prettifying them using images in a design program like Adobe InDesign, and effectively producing a magazine containing only your best writing. You'll then need to send this off to a specialist printer, such as YouLovePrint, who will take your digital portfolio and convert it into its stunning, printed glory.
However, before you can do that, you'll first need to choose which articles to include – a decision you'll need to take time and careful consideration over.
The Choice
Choosing which articles to include in your portfolio is a process much easier said than done. After all, you need the pieces you pick to be varied enough that they don't come across as repetitive, but detailed enough that they show your ability to write at a technical level.
The choice really comes down to the kind of writing you are looking to do. If you want to work for a newspaper, for example, showcasing news-style pieces you have written will obviously help a lot more than more detailed feature articles.
On the other hand, if you are looking for freelance work at a B2B magazine, portraying Q&A articles you've written following interviews with market leaders will stand you in much better stead than any Buzzfeed-style articles you've published. Think about the genre of work you want to do, and choose relevant articles to fit.
The Design
When creating your portfolio, you need to prioritise quality over quantity. Being a writer yourself, you will probably know all too well how precious time is in the industry, so no potential employer will have time to read through every single article you've ever written.
For your online portfolio, choose 8 – 10 of your best pieces and order them in such a way that any potential visitor will read your starting examples first. Use the same tactic in your physical portfolio too – have your best work at the start, and only include work you're happy to show.
In terms of the portfolio's design itself, here are some general rules to follow:
Use a clean, readable font.
Use a sensible font size.
Utilise high-resolution images.
Use a clean colour scheme (i.e. pastille colours).
Make your online portfolio easy to find.
Keep your contact details up to date.
Depending on the theme of the writing you're wanting to do, it's also generally a good idea to tailor the design of the work you include in your portfolio to that. There'd be no point including a load of sports-related articles if you were going for a travel writing job, for instance.
Think about what you're applying for, the type of clients you want to attract, and adapt your work profile to suit. You could only be shooting yourself in the foot if you don't.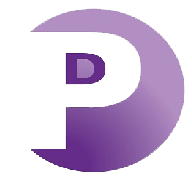 Annie Button is a Portsmouth based writer and recent graduate. Annie has written for various online and print publications and specialises in business and career development.