How Autonomy In Your Team Will Increase Productivity
A disengaged and demotivated workforce is one of the main causes of decreased productivity and quality. It directly affects the bottom line of the business when employees are demotivated, and even though we already know some of the answers, many organizations are still struggling to get it right. This post looks at where autonomy has proven to work and suggests some guidelines on how to make it for you.
In his bestseller book Drive, Daniel Pink suggests that "When it comes to motivation, there's a gap between what science knows and what business does." He goes on to propose a new approach containing three essential elements, namely autonomy, mastery, and purpose. Yet, years after the book has been published, most companies are still not able to master autonomy at work.
In the Beginning…
At the beginning of organizational development, there was only power and control and strict rules to adhere to. No autonomy. But that stopped working when we moved into the era of knowledge workers and agile, and with that autonomy, was born.
The software development industry was, and still is to a large extent, at the forefront of moving towards Daniel Pink's vision of mastery, autonomy, and purpose. Relatively new, agile was formally given birth in 2001 with the signing of the Agile Manifesto. Daniel Pink's book remains one of the most influential books in the industry, with autonomy being ingrained in both the manifesto and all the agile methodologies available.
The Scrum Guide, one of the most popular agile methodologies available, advises that in order for a team to be agile, they need to be self-organizing, or autonomous. In Scrum, self-organizing teams decide how best to meet objectives. They report not to a team leader, but to each other on a daily basis.
The result? More responsible teams who take ownership of problems, delivering value consistently. That means higher predictability, and with that comes happier customers where promises made are kept. Businesses that have been able to make the transition to agile, have proven over and over again that autonomy in teams increases profitability and employee happiness.
The Road to Autonomy
The journey, however, wasn't an easy one. A common misconception about what it means to be autonomous was that everyone can do what they like. Autonomy caused happiness for a short while with the newfound freedom, but soon caused more misery than joy in the increasing and unmanageable chaos that emerged as a result of less guidance by management. It turns out that autonomy is not the same as independence.
They're still struggling to get autonomy right, with only a handful of organizations being considered autonomous. The ones that have managed to master autonomy, however, have been rewarded with an over-average return on investment, proving the validity of an autonomous team. Agile remains one of the fastest-growing business models.
But it gets better.
What's Your Colour?
Teal Organizations — organizations that are in the higher spectrum of organizational development — seem to have mastered the art of autonomy. As opposed to agile, it's not industry specific. It views organizations as a living organisms, constantly evolving in order to maintain a balance between all aspects of what makes a person, or organization, whole.
Teal is not about achieving a work-life balance. It's about integrating all aspects of humanity into a state of wholeness.
One of the elements of a Teal organization is self-management. In Teal Organizations, self-management is typically an organization where power and control are decentralized and embedded throughout the organization, typically in peer relationships. Like with the agile movement, Teal Organizations continue to thrive, even in uncertain (VUCA) conditions.
Autonomy in Teal organizations can be compared to a breathing, living organism — an open system. Agile organizations consist typically of a more closed system where teams work autonomously but have little influence on the direction or vision of the organization. In a Teal organization, the teams are the ones that give the direction for the growth and health of the company.
That is true autonomy, where the organization is shaped by feedback from the people who are the ones out there, doing the work. The leader's role is to ensure alignment and harmony throughout the organization. The leader's main focus is to create an environment where the people can thrive. Sensing and responding replace power and control and it's more important to remain in harmony, than for one person to dominate.
But, as with all things, there's a time and place for everything, including autonomy.
When Autonomy Doesn't Work, and When it Does
Autonomy brings a lot of freedom to the workforce, and with that freedom also comes a lot of responsibility. It sounds enticing, both from an employer and employee perspective, with less responsibility that falls solely on the manager, and employees more empowered to express their skills and creativity. Yet, few organizations get it right, and most are not ready for the responsibility that comes with freedom.
Many organizations see autonomy simply as leaving everyone to their own accord, allowing them to make their own decisions. However, in order to run, you first need to learn how to walk. Expecting a baby to get up and run when it can't even walk yet, is unreasonable, and unrealistic.
Similarly, expecting a team to be fully autonomous when they have always been reliant on their manager, is setting yourself up for failure. A team needs to learn autonomy like they learn any other skill.  When you haven't had the opportunity to learn how to work autonomously, it doesn't work so well. Here are a few examples of when autonomy is not the right approach to take.
Autonomy Doesn't Work That Well With:
Interns
Someone learning a new skill, or who's not confident in their current skills
Someone that is new to an established team
New projects
Notice the pattern? Every time there is something, or someone new, there first needs to be a period of stabilization before people are confident to take the reigns on their own.
Whenever you need to embark on something that you've never done before, you first need a leader or role model to show you how it's done. A new project typically involves different skills, processes and tools than what you are used to, and the team needs to figure out how best to get the work done. A new team needs to find balance with new team members, both getting to know the personality and the skills they can offer, and how to best use them in the team.
Autonomy Works Well With:
Established teams
Ongoing projects
Someone confident in using a skill
Functional teams with good levels of trust, responsibility, and communication
Down-to-earth, or ego-less teams
When people know each other, and what is expected from them, they are more likely able to be able to work autonomously. The main difference between autonomy that works and doesn't, is related to the values and maturity of the team.
Values and maturity are more important than technical skills.
Teams with the best technical skills or experience don't guarantee autonomous teams. What makes a team able to work autonomously, is their level of trust, responsibility, and communication within the team. Arrogance and selfishness are the enemies of autonomy. Autonomous teams are vulnerable and humble, and they help where they can.
Recipe for Success
Autonomy does not mean that there is no central leader. For autonomy to succeed, the teams need to be self-managing, however, they serve a single purpose as directed by the central leader. The leader is responsible for regularly aligning the different teams to ensure a built-in feedback loop. Communication and vision are the keys to success.
Without these two elements in place, it is hard for a single organization consisting of multiple teams to work towards the same purpose. Leadership becomes even more important than ever, and we need more strong leaders than before.
Conclusion
Autonomy is an important key to business success for the organizations of tomorrow.  Profitability and market growth are the rewards for autonomous teams.
But with the freedom that autonomy brings, comes a lot of responsibility. Most people are yearning for freedom but are not ready to take on the responsibility that comes with this freedom. Successful autonomy needs strong leadership, alignment to a central vision and great communication.
About the Author
Latest Posts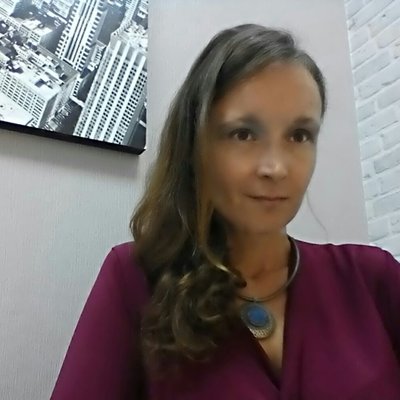 With more than 20 years experience in the software development industry, Kate specializes in helping teams get unstuck, communicate better and ultimately be more productive. She believes in efficiency through fun implementing lean, agile and playful design as tools for process improvement and organizational change. Her goal is to create more happy, healthy and whole workplaces where each person thrives and productivity soars.