Diversity – No Pain, No Gain
Diversity is a perennial talking point in all walks of business. Gender remains the most common focus, but issues such as race and age – as well as less "visible" differences, among them background and beliefs – are increasingly accorded due consideration.
In many industries, particularly those in STEM (science, technology, engineering and mathematics), the cause of diversity still has a long way to go. This slow progress comes in spite of a wealth of evidence suggesting that diversity has a positive impact on corporate performance.
In 2018, for instance, a study by McKinsey & Company found firms in the top quartile for executive teams' ethnic/cultural diversity 33% more likely to have industry-leading profitability. The authors concluded: "That this relationship continues to be strong suggests that inclusion of highly diverse individuals… can be a key differentiator among companies."
With all of this in mind, let's briefly address some straightforward but vital questions about diversity. Specifically, let's give a little thought to why it's important, what makes it genuinely valuable and whether it should be easy.
"Houston, we have a problem…"
The idea that diversity can enhance an organisation was in large part conceived by management theorist Meredith Belbin. It was Belbin's groundbreaking research into collaboration in the workplace that introduced the notion that teams with a mix of different types of people are the most effective.
In the 1970s and 1980s, working with a mathematician and an anthropologist, Belbin devised a series of "business games" to analyse management teams in action. By recording and dissecting the contributions and interactions of team members, he formulated his theory of what he called "team roles" – the basis for his seminal book, Management Teams: Why They Succeed or Fail.
One of Belbin's most interesting findings came to be known as Apollo Team syndrome. Named after NASA's space programme and therefore redolent of brilliance and expertise, the Apollo Team was the tag bestowed on the team boasting the brightest and most qualified individuals.
Crucially, Belbin discovered that the Apollo Team actually underperformed most of the other teams in the majority of tasks. All of its members had enormous potential, but they couldn't work together as an effective unit. The necessary communication skills, structure and "glue" were all lacking. In short: the Apollo Team was insufficiently diverse and didn't have the balance required to achieve outperformance.
Don't shoot the messenger
Few people would nowadays argue with Belbin's contention that diversity improves efficacy. But diversity can also lead to difficulties – as illustrated by what  I call the apocryphal agitator experiment.
Imagine that a team with a certain level of performance has an agitator added to its ranks. The agitator's role is to question, argue, play devil's advocate and generally upset the status quo. What tends to happen is that a higher level of performance is soon reached, because the agitator brings a novel perspective that subjects the decision-making process to more rigour and analysis.
However, research has shown that the agitator is the most likely victim if a team is invited to vote for the removal of one of its members. To put it another way: the chances are that a team will get rid of the engine of its own success – presumably because the agitator is regarded as a pain in the posterior.
I've seen similar dynamics in boards of directors, where contrarian thinking is massaged away in return for a quieter life and greater certainty – very often misplaced – in the established view. And I've been guilty of this myself: I must admit that in past CEO roles I've felt much more relaxed when my fellow directors have shared my opinions.
What really matters is being right
The problem is that we have a natural tendency to prefer people who think as we do. I wonder whether this bias hinders diversity's cause – and whether, by extension, it's a barrier to success.
After all, diversity's purpose is to encourage better results by encompassing different perspectives and insights – not by ignoring or sidelining them. At least up to a point, there's a correlation between the level of positive stress within a team and the level of performance achieved.
Of course, too much stress is likely to prove chaotic and destructive. But the value brought by people who are tricky to work with or with whom we fail to see eye-to-eye – and I've known my fair share, believe me – usually outweighs the difficulties that they cause.
Linus Pauling, one of only four people to win a Nobel Prize twice, famously remarked: "If you want to have good ideas then you must have many ideas. Most of them will be wrong, and what you have to learn is which ones to throw away." Ultimately, that's what diversity is about: multiple views, healthy disagreement and critical scrutiny. In the end, once all the dissent and debate is done and dusted, it really doesn't matter who is right – provided that we are right.
David Falzani MBE is an Honorary Professor at Nottingham University Business School's Haydn Green Institute for Innovation and Entrepreneurship and president of the Sainsbury Management Fellowship.
About the Author
Latest Posts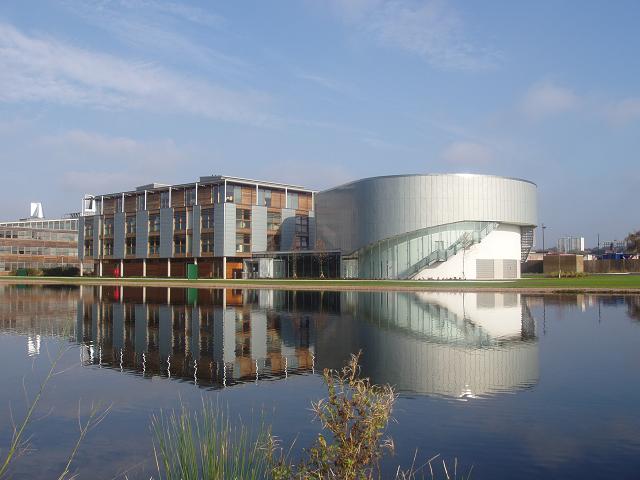 Nottingham University Business School specialises in developing leadership potential, encouraging innovation and enterprise, and developing a global outlook in its students, partners, and faculty. It is recognised as one of the world's top business schools for integrating responsible and sustainable business issues into its undergraduate, MBA, MSc, PhD, and executive programmes and has unrivalled global reach through Nottingham's campuses in the UK, China, and Malaysia. The School holds a Small Business Charter Award in recognition of its important role in supporting small and medium enterprises. It is accredited by both the Association of MBAs (AMBA) and the European Quality Improvement System (EQUIS) and ranks among the UK's top ten for research power.