How To Plan Human Resources To Achieve Organisational Results
How to plan human resources
A well-thought-through approach is needed to plan human resources.  It is a key aspect of helping your organisation achieve its wider objectives. Such an approach ensures the people element of the business will help deliver performance. Fundamentally your HR Strategy should aim to make sure that the organisation has the right people with the right skills. The strategy should attract people who behave how you would like them to.  These employees should perform well and be open to further development when needed.
An HR Strategy should also help support the objectives of functional areas of the business such as marketing, finance and IT.  The first stage of planning entails examining the plans and objectives set in place for functions and departments across the business. You can then pull together themes and address the people implications.  You also must consider what needs to be in place to maintain employee engagement.
By prioritising these objectives, you can make sure your HR Strategy addresses fundamental issues and plans that need to be in place if they are to be met.  For example, there may be a need for performance and reward management, resourcing and talent planning and skills development initiatives.
Six steps to HR planning
There's no particular best-practice method of developing an HR strategy but it might help to follow the 6 steps set out here which is actually taken from a model used by the US Navy.
The model has 3 planning and 3 Execution steps.
Planning
1. Identifying the company's strategic direction and objectives
What does the business want to achieve? This information normally comes from the top of the organisation.  It's important here to have a focus also on mission, vision and values and can be helpful to do a PESTLE analysis to identify external factors that impact on the organisation, such as legislation so that these can be taken into account in the remaining steps of the model.
2. Developing the HRM system
There are a number of factors involved in setting up the system.  You need to identify HR policies and practices which lead to competitive advantage are in place.  The policies must be in line with organisational plans. They should also reflect the behaviours the organisation wants to see displayed. Look at what other companies and industries have in place. Learn from these and consider them in the context of your own organisation.  Make sure you look at a range of options for HR practices and consider what would work best for your workforce, as well as being cost-effective.
3. Planning the total workforce
Identifying what people are needed and what skills, qualities etc. are necessary to help the business meet its objectives. This is a key aspect of strategic HR planning and is likely to need the help of functional managers across the organisation. Don't overlook the opportunity here to look at the efficiencies of the organisational structure and organisational management.  Is all of this lending itself to the most effective way to deliver a service and meet organisational objectives?  Developing a workforce skills matrix will be of significant help later on when it comes to putting the workforce plan into place.
Execution
These 3 steps are about using the planning stages and following the policies and practices put in place to:
4. Matching HR and workforce planning
Generate human resources in line with the workforce planning already completed.
5. Development
Invest in their development and manage their performance so that they are able to contribute to organisational objectives and performance. Use the workforce skills matrix to make sure that training is appropriate and prioritised in line with organisational goals and timelines.
6. Monitoring
Finally monitoring and measuring progress towards achievement of objectives and making any changes along the way. Organisations often overlook this step. However, it is vital in measuring outcomes and planning future actions, change management and goals.
Although monitoring and measuring are shown in the model as the last stage, I do think this is an important consideration throughout each step.  For example, workforce planning would usefully include identifying key performance indicators which can then form part of the performance management processes.  Throughout the planning stages, think about what measures can be put in place, set milestones and plan how useful data will be gathered as well as what you will do with that data, how it will be used to inform future decisions.
The most important things to remember in all of this is whether it has links with the wider organisational goals and strategy, supports competitive advantage and includes factors that will contribute to employee engagement.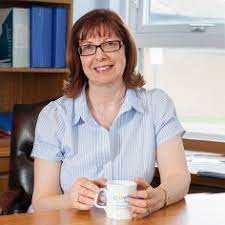 At cHRysos HR Solutions Limited we can provide you with HR and Leadership-related training and professional qualifications, as well as HR support and business consultancy services.
Our suite of programmes includes the CIPD qualifications at Foundation, Intermediate and Advanced level covering the topics of HR Practice, Learning and Development, HR Management and HR Development.