What Are The Best Team Bonding Activities?
Staff parties can be a big part of a company's morale-boosting and a way for colleagues to socialise outside of the working environment. Although most businesses will go for a traditional party, night or meal out, why not do something different? Office get-togethers are all about bringing the team closer together. A team that gets along well are only going to be more productive. So what are the best team bonding activities?
Organising a big event to let the team bond can, at times, be tough. Sometimes the best thing to do is get your team together and chat with each other. Having a good team atmosphere can help prevent stress, something hugely important for helping increase productivity. Arinite Health and Safety advisors who devised a stress Matrix said that one of the best ways to keep staff happy was by making sure they feel comfortable at work.
Here are some team activities to help colleagues bond:
Two Truths and a Lie
Have each team member write down two truths about themselves and a lie on a small piece of paper. When everyone has completed this stage, send them around the group in an open conversation, much like a cocktail party. The idea is, hopefully, everyone will quiz each other and find out a little more about them. The key is not to reveal any of your truths or lie until the chatter has died down. Then gather in a circle and have everyone tell their three statements, with people guessing which one they think is a lie. Hopefully, the outcome will see everyone communicating better and feeling more comfortable around each other.
The Life Highlights Reel
This is a great icebreaker activity, brilliant if you have just recruited several new team members. Start by having everyone concentrate and consider the best moments of their lives so far. This can be so many different things for different people and hopefully give everyone an insight into what people enjoy. Once everyone has thought about their life highlights, ask everyone to talk about which 30 seconds of their life they would relive. It should bring people closer together, considering what they are most passionate about.
One Question Ice Breaker
This is an excellent technique for settling in new people or introducing teams to each other. Give the group a set of scenarios the question will pertain to, such as being married, being CEO of the company, or even a babysitter. Pair everyone up into teams, then allow them to pose one question to each other, finding out the other's suitability for the question. It's a great way of getting different groups chatting together and finding out how their thinking process works.
Now, here are some activities the whole office can get involved with:
Office Clubs
Being part of something outside of work is perhaps one of the best ways to get the workforce working as one. A sports team, book club and pub quiz team are some of the best group activities that people can do and help team bonding. But getting people together who have shared interests and experiences is perhaps the easiest way of boosting morale and camaraderie. A healthy team or club can make a difference at work and improve work culture.
Social Activities
Very obvious, but it can be low cost and very effective. All work and no play make for a highly negative office environment. You don't have to spend thousands getting the most expensive alcohol, but just allowing the whole workforce to relax a bit can create a much stronger team atmosphere. Things like a talent show or alternative dress day can make a big difference. One of the most effective things to do can be to order lunch for everyone. Nobody will turn away free pizza!
Outdoor Activities
Good weather comes and goes before you know it. It's one of the worst things about working when you feel like missing out on some sunshine. But it doesn't have to be like this; why not take advantage of the great weather. Take your team outside to do a meeting, or why not have a group brainstorms outside. If you want to go bigger, then why not let the team have an afternoon off and get a game of softball or cricket going.
Creating positive team bonding can work wonders in an office environment. Having the whole group pulling together towards one goal makes businesses do well.
About the Author
Latest Posts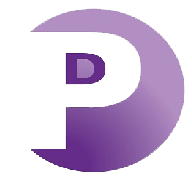 Marco is a digital marketing executive and freelance writer. At the moment he's working with Activia Training, a training provider agency that focuses on delivering training in Software & IT, Management and Staff Development for entrepreneurs who are looking for improving their productivity or expanding their businesses.