Four Incredible Benefits Of Leadership Coaching
The benefits of leadership coaching
If you've been considering leadership coaching recently, you're not alone. Every day, high-performance leaders wonder whether executive coaching is the next step in their leadership journey.
This shouldn't come as a surprise. After all, one of the hallmark characteristics of highly effective leaders is the understanding that one should never stop learning or growing. In other words, highly successful and productive leaders make it a point to continue bettering themselves. This continuing education may come from books, blogs, podcasts, special training, certification courses, and yes: leadership coaching.
So what exactly is leadership coaching?
Simply put, leadership coaching consists of ongoing, one-on-one conversations between a coach and an individual. During these conversations, a coach advises the individual on the skills and strategies needed to be a more effective leader and/or to achieve certain professional and/or organisational goals.
Typically, in addition to ongoing guidance and support, a leadership coach will often also provide tools, resources, reading materials and more in order to help their clients overcome their challenges.
Leadership coaching can cover a vast array of areas. Some leaders may seek a coach when they've been newly promoted to a high-level leadership position, for instance. Others may seek coaching to improve their emotional intelligence, managerial skills, communication, or more.
Leadership coaching can occur at any point in an individual's career as well. Contrary to popular belief, it's not just for those starting out. In fact, a larger number of leadership coaching clients are often those with long, distinguished careers behind them. For instance, within my own consultancy firm, I've coached clients at the executive and senior levels in government agencies, private enterprises, and the community sector.
What are the benefits of leadership coaching?
One-on-one leadership coaching provides a unique forum that can't be recreated by reading the latest personal development book or listening to a leadership podcast or reading an article about growth strategies for your organisation.
For one, leadership coaching provides an accountability partner who can hold you to your goals and stand shoulder-to-shoulder with you as you work toward achieving them. Second, a leadership coach brings a wealth of experience and expertise that can cut like a laser to the heart of your challenge with the utmost clarity and help you better understand how to surmount it. Third, leadership coaching is essentially a conversation. It creates a space for you to put a voice to your thoughts, to be heard and listened to, and
The benefits to leadership coaching go well beyond that, however. With leadership coaching, you can:
1. Discover your leadership style (and whether it's helping or hindering your team)
Did you know that there's more than one way to lead? When I ask people to list what they believe makes for a good manager, most of the examples they give me have to do with behaviour, or what we might refer to as "style."
Do you know your leadership style? Is it Directive? Authoritative? Affiliative? None of those? One of the interesting things about style is that managers with the most flexibility in style get the best outcomes from their people.
But if you're utilising the wrong style opposite the wrong situation, group of people, or task, you're more likely to hinder your team than help them. With leadership coaching, you can better understand your managerial behaviours and styles, and discover which ones will reap the biggest rewards from one situation to the next. As a result, you'll be better positioned to not only lead and inspire with optimal effectiveness but also develop your employees along the way.
2. Improve your social skills and communication
If you're in a leadership position, you most likely interact with a team of people on a daily basis. Just as well, it may fall upon you to communicate with any number of groups during the day: clients, inter-departmental staff, and senior executives to whom you report—just to name a few.
Whether you're communicating in a boardroom, over lunch with a client, at a speaking engagement, or within a performance review, communication skills are essential to any leader. They're also essential to a healthy and happy workplace.
According to startling new research, 28% of American employees attribute workplace stress to issues with their coworkers. Imagine having the social and communication skills to resolve conflicts among your team members more agreeably. How much would this enhance the workplace and lead to more productive relationships among employees?
What about knowing the right way to respond in every workplace situation, or the best way to provide feedback to employees in a way that motivates them, boosts morale, and develops them further? Could this lead to a more productive team, and if so, how much more so would your business outcomes improve?
3. Acquire new strategies for optimal productivity
Many leaders who pursue leadership coaching wish to improve their productivity. Often times, they'd like to be more effective both in their personal and professional lives. A leadership coach can play a key role in helping you to reach this potential.
Whether you'd like to become better at time management, people management, goal-setting, vision-casting, or another area altogether, a leadership coach can provide you with time-tested strategies and practices that can bring you to a new level of leadership. Paired with better self-awareness and insight, you'll begin to operate like never before.
Ask yourself: how much more productive would your workdays be if you excelled at better managing your time? How much more effective could your team be if you better understood how to lead in a way that inspired others to regularly bring forth their best?
4. Leverage your strengths for enhanced performance
As aforementioned, the most effective leaders in the world understand that there's always more to learn. Your strengths are things you excel at, but that doesn't mean you should ever stop improving them. Just like professional athletes practice and train every day to continuously improve, the best leaders challenge themselves daily to learn, grow, and evolve.
A leadership coach can push you to new levels you may have never thought possible. When they do, an amazing thing happens: as your strengths grow, so too does your confidence. And confidence often brings with it enhanced performance.
What would your workday look like if you could improve your performance by just 10%, 25%, 50%? How much could you achieve if you could double or triple the impact of your strengths? A leadership coach will work with you to create a picture of your ideal leadership life—and will actively work with you to achieve it so that results like these become a concrete reality.
There's a reason why the most successful leaders in the world regularly seek out leadership coaching to bring them to the next level in their journey. With the right leadership coach in your corner, there's no limit to what you can achieve. Whether you'd like to leverage your strengths, add to your skillset, discover new strategies for growth, or better understand yourself, a leadership coach can help you achieve incredible results and become the leader you wish to be.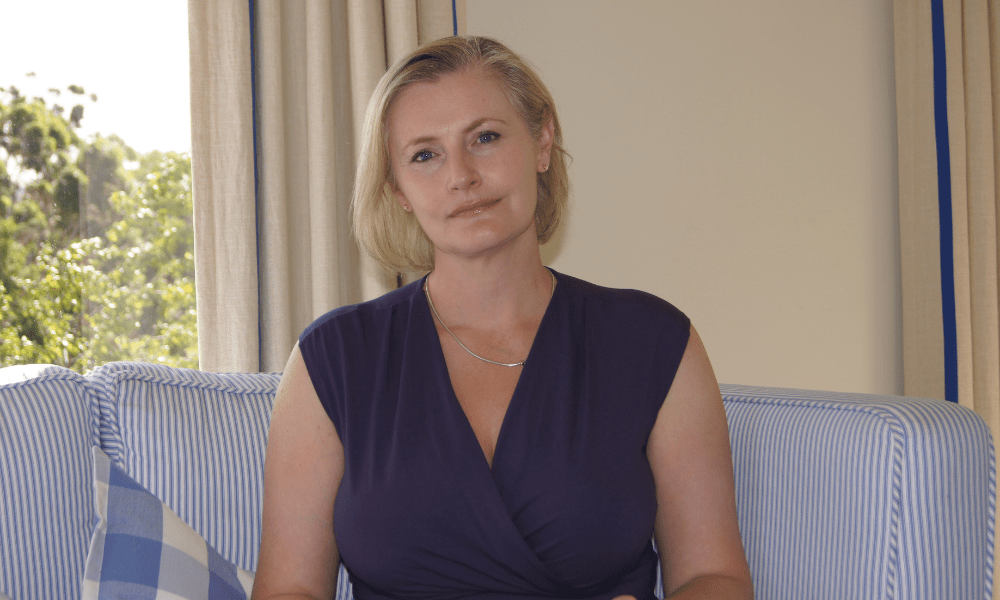 Rosalind Cardinal is the Principal Consultant of Shaping Change, a consultancy specialising in improving business outcomes by developing individuals, teams and organisations.
Ros is a solutions and results oriented facilitator and leadership coach, with a career in the Human Resources and Organisational Development field spanning more than 20 years. Ros' expertise spans leadership development, organisational culture, team building, change and transition management, emotional intelligence, organisational behaviour, employee engagement, strategic direction and management.
Ros is a Certified Member of the Australian Human Resources Institute (CAHRI), a member of the Australian Institute of Training and Development (AITD) and a Professional Member of the Australian Association for Psychological Type (AusAPT). She holds a Graduate Diploma in Human Resources from Deakin University, an Australian Human Resources Institute Professional Diploma in Human Resources and has completed the Australian Graduate School of Management Executive Program, Strategic Human Resource Management.