10 Steps To Writing Great Articles Audiences Want To Read

[ez-toc]
Hone your skill of writing great articles
I know from writing and editing articles for the magazine over a number of years that writing great articles is not as easy as it might seem.   There are many elements to writing.  First of all, there is the knotty problem of deciding what to write.  Then there is the problem of thinking about the format, how much to write, and how to create something your audience wants to read.
Writing for online publications has many other considerations.  You are not just writing for your audience, you are also writing to help search engines recognise your information is valuable for people who are inputting search queries related to your key messages.
When I started blogging many years ago now,  it took me a full week to write my first article.  I published the article with trembling and trepidation.  Around 5 people read it in total that first week.   As I developed my skill, I looked back in horror at those early attempts. There was absolutely no way any search engine would have presented those back for consumption by their searchers!
My confidence and skill grew, but it took a number of years before I felt satisfied I was able to articulate my message.  I am still learning. It took even longer to create something which would circulate via a search engine and reach my audience.  What I want to do in this article is to share what I have learned over the years and highlight the many elements you need to consider.
Sharing what I have learned about writing great articles
I love writing, and I know many of you do too.   I am sharing what I have learned for two reasons.  Firstly, I believe you should all be in a position to unleash your brilliance upon the world!  I believe as completely unique individuals we all have a message or a perspective to share.   The second reason is less altruistic.   I want to help budding writers develop enough confidence and skill to be able to write for us!
10 steps to writing great articles
What follows below is a summary of the 10 steps I recommend you consider when you begin to contemplate writing an article:
1. Getting started
Obviously, you need to know what you want to write to your audience.  It helps if you feel passionate about the message you want to get over, otherwise, you might find it difficult to get motivated to sit down and actually get started.  You need to start with a key message and then develop your message into a structure to appeal to your audience.  Writing great articles always start with great ideas.  Depending on your personality type, some of you might just want to start getting something down on paper and get writing:  Others will want to think carefully about the content and how it might be presented.
The best advice I ever received about writing my own articles, was to "be myself".   Now my own style is slightly formal and factual, but it's simply me.  Others can be much more emotive and descriptive.  At first, I agonised my own style would not resonate with an audience, but it does.  I feel quite comfortable with my writing style, but it's taken a while.  Remember your writing style is unique to you and how you express yourself is more than good enough.
2. Your heading
For a while, I wrote for INC.com, I was absolutely honoured and their publication is really great.   While I always knew the heading of an article was important, I did not realise how important until I wrote for them.  Getting your heading right is EVERYTHING.  When developing your headline, you must make sure the audience has no doubt in their mind what they will be reading about.  Additionally not only should your headline reveal what the topic is about, but it should also excite some interest!  This dual skill can take some practice, but it can be done.
3. Uploading images
Images can transform your article and the image you choose should resonate with your audience and let them know what you are writing about.   You may wish to choose your image once your headline is settled.  Alternatively, you might want to wait until your article is finished.  Like a headline, your image should relate to the content.  Copyright is absolutely the bottom line and you should never, ever take any risks around copyright.  The consequences can cost you silly amounts in lawsuits.  Always know you have the copyright to publish your images. Good quality images are available on the internet whether you have a budget or not.
4. Readability
This was the part I  just got totally wrong when I first started out.  I did not realise how important good structure and readability featured when writing great articles.  Not only is readability important to engage with your audience and help them want to read your articles but also makes it easy for search engines to understand what on earth you are writing about.    You must think about how you want to structure your article in terms of headings, sentence length, paragraphs and emphasis on your topic.   It really does help!
5. Linking out from your article
I get many requests from authors who want to pepper their articles with links to their products and services.  We discourage this practice for experts who have really great messages to share.  Readers do not want to feel they are being "sold to", which results when an article unduly links to promotional pages and stuff anyone wants to sell.    Linking out from your article needs to share useful information for your audience.  Also, search engines like it when articles help readers to get information relevant to their topic. A link to information that explains or adds real substance to your statements in your article helps here.
6. Keywords and phrases
Where your keywords and key phrases feature throughout your article are important.   You need to keep your audience focused on your message.   It is so easy to lose focus if the main idea isn't revisited appropriately as your article unfolds.  Keywords and phrases are the lifeblood of search engines.  They tell search engines what your article is about.  As a result of good quality keywords and phrases, search engines will evaluate how relevant your message is to whoever is searching for your subject matter.
7. Optimising for search engines
Much of search engine optimisation is fairly technical and it takes quite a while to understand it.  I am certainly no expert and it is no accident there are specialist companies out there who are able to help web owners make their websites easier to find by search engines.  From a website point of view, search engine optimisation (SEO) is a holistic strategy, and for writing your article you do not need to worry about this bigger picture unless you are developing a blog on your own website, then yes, of course, you need to pay attention to SEO principles. You do, however, want your article to have the best chance to be found by someone interested in what you have to say.
You are going to greatly increase the chances of your article being found by following the advice throughout this article.   Here at the magazine, we use a plug-in by Yoast SEO which massively helps us to check our articles are up to scratch.  It's much easier to be mindful of SEO when constructing your article rather than writing it and having to go back and adjust it for SEO.
8. Writing great articles to engage with your audience
Engaging your audience starts first with your article title.  As highlighted earlier, the decision as to whether to click on your article will depend on the engaging nature of the title of your article.  Once your audience has clicked on your article, then they need to immediately feel motivated to read further.  Article structure is really important to tempt them onto this second step.  After that, your audience needs to understand why they should spend time reading your article.  So it's vital they know who you are and why you have something to say.  They will know this quickly and easily if you have written a short but punchy author profile.  Most publications have a separate space to create your profile, if not you can add a profile at the bottom of your article if it's for a third-party publication.
You need to engage your audience with your area of expertise and your unique style of writing.  It's vital to be authentic, just being you is so important.  You also need to make sure your audience knows you are talking to them.  If you want people to read more of your work by either signing up or following you on social media, then you need to write consistently about topics they want to hear about.  Your structure and style should also be consistent.  You can engage your audience by inviting them to comment or by asking them questions.   Sounds more simple than in practice I know!
9. Sharing your article
If you are writing without your own blog or website, then a social media presence is useful.  Here at People Development Magazine, we have a great social media presence and so we share our authors' expertise widely and frequently.  The obvious places are Facebook and Twitter.  Linkedin is also a great place to share.  As well as sharing in your LinkedIn feed,  you can share your article in most Linkedin groups.  Your LinkedIn profile has space to upload your articles so they're always on show.  The platform Medium is great, it is very easy to post your article. You can upload your article to Medium from a third-party host too.
Other places to share are to open a magazine on Flip it and share your article there.  Maybe even highlight your image on Pinterest with a link back to your article.  If you're feeling really adventurous you could convert your article into a slide deck and share it on Slideshare. Alternatively, convert your slide deck and create a video and upload it to Youtube.  There are endless possibilities. If you want your writing efforts to be read, you really need to have a strategy to share your article.
10. Summary
There are many things to think about when writing an article.  The most important action you can take is to just start writing.  As you practice your expertise will grow.  Although following some of the more technical hints and tips can appear to be tedious, in the long run, they do make you think about your audience and how your article will land with them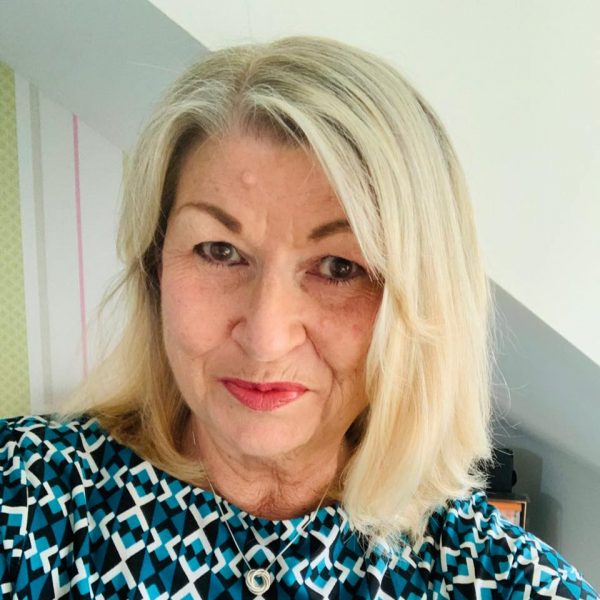 I help leaders develop self- mastery, helping them to become confident in their own inner guidance.
I collaborate with leadership experts, managers and HR professionals to help them get their own message and unique services and products to a wide audience.