A Strategic Approach to Coaching
A strategic approach to coaching will benefit business
There is very much a focus within organisations on ensuring that the development of employees at any level is aligned to strategic objectives; and why not.  Amongst the senior team, the proven benefits of executive coaching as a vehicle for change and for driving organisational strategy are being harnessed to take performance to a new level.
Traditionally, tackling underperformance has been a focus of coaching practice.  However, over the last decade views on coaching have moved from one of 'if there is coaching taking place, there is a problem', to one where it has become almost a 'status symbol'.  It is a motivational and retention strategy. Managers may be more likely to stay if they feel their organisation shows they are worth investing in.  It shows the organisation is keen to help them excel.
The risk of an individual approach
Individuals are also now much more willing to admit they are undergoing coaching as a sign of being self-aware, rather than a sign of failing.  T However, this might mean that individuals are not focused on organisational priorities. It is more challenging, if not impossible, to measure the impact of the intervention on business performance.
Taking a strategic approach to coaching
Driving the achievement of organisational goals and strategy and forming links throughout the organisation has always been a challenge.  Attempts to cascade organisational objectives through performance appraisal, for example, have not always been successful. Perhaps because of inconsistencies in translating required outcomes.  To address this, a number of companies have incorporated a strategic approach to coaching.  Next Distribution is a good example of this. Here coaching managers drive a strategically-led coaching programme, aimed at enhancing organisational as well as individual capability.
This more centralised approach is coordinated and consistent, with participants understanding their responsibilities and expectations of everyone involved.  There is a feeling of everyone being 'on the same page'.   Coaches within this strategic approach to coaching, become change agents.  They are key stakeholders who communicate strategy between the senior team and those being coached.
A coaching programme
The starting point for putting a coaching programme of this nature in place has to be to develop a clear framework beginning with the strategic plan.  Strategic objectives with qualitative or quantitative measures follow.   Perhaps using tools such as SWOT and PESTLE and an understanding of the vision and direction of the organisation.  Also of importance is clarifying aspects such as who the coaching programme will involve, stakeholder responsibility and individual and organisational goals for the programme.
Whilst putting an appropriate framework in place is key, at the same time it is vital to ensure its successful implementation by determining factors such as core competencies and behaviours that the programme aims to develop and how these, and the programme as a whole, will be measured and evaluated.
Principles of an effective strategic approach to coaching
The most effective coaching programmes then are those that are:
Structured and have a clear framework in place.
Able to meet the needs of both individuals and the organisation.
Linked to other employee development and performance management processes.
Measurable in terms of progress and impact on the business.
Focused on reinforcing and driving the business objectives.
About the Author
Latest Posts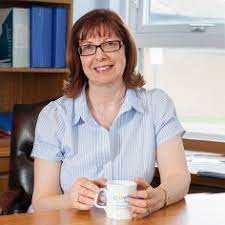 At cHRysos HR Solutions Limited we can provide you with HR and Leadership-related training and professional qualifications, as well as HR support and business consultancy services.
Our suite of programmes includes the CIPD qualifications at Foundation, Intermediate and Advanced level covering the topics of HR Practice, Learning and Development, HR Management and HR Development.