5 Reasons Why Ecommerce Software Integrations Often Fail
For many businesses, the integration and communication between increasingly important eCommerce websites and legacy back-office systems is an ongoing struggle. Often the problems can occur daily with system sync issues, data entry and access errors undermining productivity and good customer relations.  This article is about why software integrations often fail. 
1. eCommerce Integrations Cause Integration Problems
Integrations between systems become desirable because business users make investments in multiple software solutions at different times and then want the common data between them to transfer easily. 
In an ideal world, there would be one fully integrated solution that meets all the varying needs of a business and allows data to be accessible to all parts of the business and flow freely. 
There are some big corporate software vendors who claim to offer this e.g. Oracle, Microsoft or IBM. But, very often these are expensive to set-up and maintain, and they don't adequately satisfy all the needs in the business.  
Individual specialist solutions then need to be connected up through integrations. This can very often work well but it can also be complex and unreliable. This eCommerce managers guide is a great guide to successful system integrations.
2.  Connecting eCommerce To Other Systems Is Tricky
The rate of change and innovation in both hardware, infrastructure and software has and continues to be rapid and varied. Cloud computing has provided reliable and proven alternatives to on-premise investment in server hardware and dedicated co-located machines for maximising internet connectivity. 
Nevertheless, concerns around security, privacy and regulatory compliance means the challenge of bridging the gap between on-premise and cloud applications does not go away. 
On the first examination, there are technical service principles and practical API layers that do the job of translating chaos into clarity. But for simplicity to arise from complexity someone needs to roll up their sleeves and sort it out.
3. There's a Shortage Of Skills In IT & eCommerce
Software development and computer science is a complex and varied subject. Many claim competence where true or appropriate skills may be lacking. 
In fact system integration is a whole discipline and industry in itself. A successful integration project will involve a multi-skilled team able to bring specialist technical knowledge as well as an understanding of how business processes differ between departments. With general and widespread IT skills, shortage integration projects are further hindered. 
4.  It's Difficult To Align People & The Vision
Even if you manage to get a good integration team together getting people aligned to meeting the project objectives can also be a challenge. This means not focusing exclusively on the technical issues but also getting clear on the business and process improvement objectives. 
Doing this helps to overcome departmental protectionism where custodians of different systems might be unwilling to open up for whatever reason. Different departments see data differently. Internal IT teams want to be involved and may claim they can do it themselves. That's risky because it's not their day job. 
Misalignment between stakeholders and departments can be compounded when integrating with third-party systems that may be even less willing to find the right solution. These frustrations and issues are surprisingly common and need strong senior management support to overcome. 
5.  Stakeholders Experience Inertia And Never Get Started At All
When faced with the prospect of change it's understandable why many businesses delay the decision as long as possible. The task often looks too overwhelming, the workaround process is now familiar to everyone, even though it adds countless wasted hours to the day. Why go through the added pain of fixing what is only slightly broken? 
The catalyst for change can often be the opportunity to upgrade one part of the mixed software set and starting with one sub-section is often a good way to reduce the risk and get an achievable result. 
Conclusion
Software vendors are constantly evolving their solutions and building out additional features and functions that are more unified and inclusive in their approach. 
By breaking down the barriers between business functions and having real-time access to a single data set the need for integration can sometimes be eliminated completely, which makes a strong argument for implementing omnichannel retail software. 
Integration problems can have a devastating impact on day-to-day operations. Wasted time, reduced morale, customer disappointment and distracted staff are all symptoms of ill-fitting systems. The most forward-thinking businesses will review their systems every 2-3 years and look to see how they can scale what they already have or leverage new technologies for ways to do things better.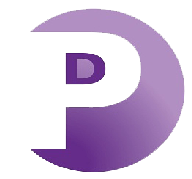 As an experienced business and finance writer I understand the corporate landscape and the driving forces behind it. Over the years I've shared my insight and knowledge with key industry publications and dedicated my time to showing how business leaders can make their organisations more effective.