Nancy Becher – Business Success Unlimited
Who I can help
Hi I'm Nancy Becher
Has getting success in your business ever felt like trying to make pigs fly? Do you run around and around but get nowhere? Strap on those rockets and together we can make your business soar higher with actionable tools, strategies and processes for productivity that are actually attainable.
How can I help?
One on one coaching; peer advisory boards; networking that "nets" results; and training programs. We hold monthly get-togethers that allow you to share what you're going through and how to do it differently in order to be more successful.
Qualifications and experience
I have 35 years of experience; degrees in counselling and coaching; mastermind certifications; SCORE certifications; 1000+ clients; 15 thousand social media followers; I have worked with government agencies, Boeing; Mobil/Exxon; and other major corporations.
Services
Team/Group Coaching
Training/Development expertise
Ways of working
Face to Face
Online
Where you can find me on social media
You can find out more about me
Contact me
Email: [email protected]
Tel: USA (269) 319-6041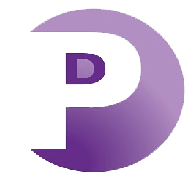 This page is a feature of the People Development Magazine.
Why not sign up and get your Free Coach/Trainer Page?  You can find out more details and the application form here:
We accept no responsibility or liability for the accuracy of the information contained in this entry.