Here's How Your Business Can Improve Customer Service In 2021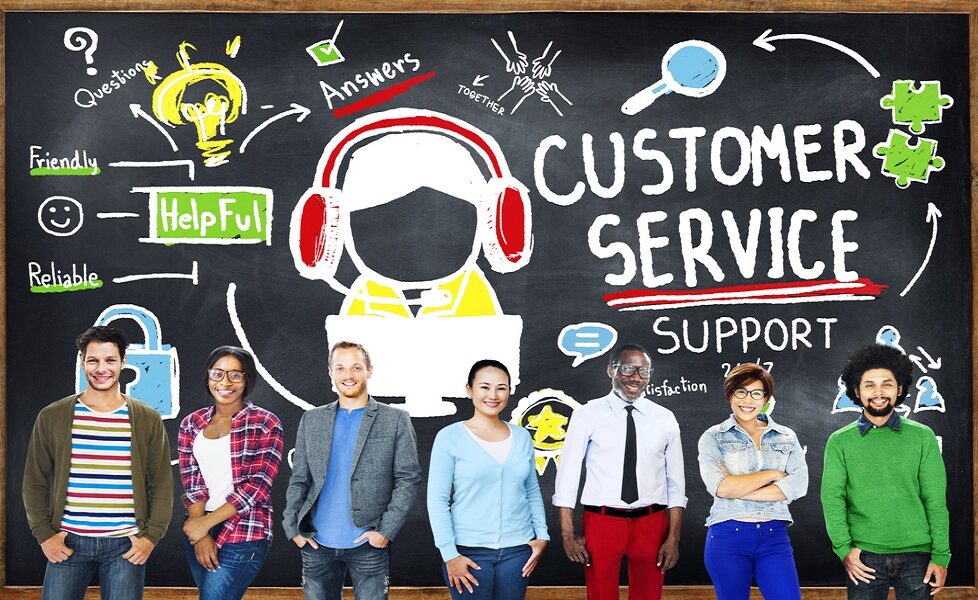 Customers are an integral part of any business. Without them, your business would fail to survive. As a CEO it can be easy to get caught up in other areas of business operations. So much so, that we start to overlook important areas like customer service.  Your customer service department should be placed of high importance and today we will be discussing some of the ways that you can help to improve customer service to help you retain a loyal customer base. 
Have A Clear Understanding of Products
Your customers are likely to contact you if they have a query or need assistance. So, it is crucial that all employees in your customer service department have a clear knowledge and understanding of the products/services you offer. Your team should be able to solve customers' problems and answer questions as quickly as possible. No customer wants to wait days for a reply, and you may lose their custom as a result of long waiting times. 
Your team should all be provided with extensive training and regular catch-up sessions to ensure that they are always up to date with your product catalogue and ways to improve customer service. There is plenty of advice online which can help you create an effective training programme. Research is essential in this area. 
Be Consistent
Every customer service department needs consistency. Your business should have multiple lines of communication between you and your consumers. You may have a helpline, live chat and email that all customers can contact you on. It is important that through all these channels, the response rate is consistent. The aim is to help your customers enjoy a seamless experience regardless of what channel they are using. You want your customers to know that they can easily get in contact with you at all times. 
Address Verification
There is nothing worse than a customer receiving their order late. If this is their first time making a purchase with you it can make the wrong impression and you may lose their custom as a result. It is important to fine-tune your operations to ensure that everything you send out arrives at the right place, at the right time. It can improve customer service to employ the use of address verification software. This tool from Lob allows you to enter an address to verify deliverability. As a result, you can increase conversion and eliminate mistakes. 
Using the software, like the one from Lob, will allow you to improve your delivery process and as a result, customers can enjoy a stress-free buying experience. Those who have a good experience are likely to recommend your product/service to others. 
Learn To Handle Complaints
You won't have to travel far online to find some helpful blog posts on how to deal with customer complaints. It is important to remember that even some of the top-rated businesses in the world get complaints but it's how you react to them that will help your business succeed in the future. Regardless of the severity of the complaint you should always respond calmly and kindly to help you establish mutual respect between yourselves and the customer. It is important that you acknowledge the issue, apologize and thank them for bringing it to your attention. 
You should work quickly to find a solution to their problems once you have all the relevant information you need. This will help to keep your customer happy and retain their loyalty to your brand. When it comes to complaints, some customers are happy to let you resolve the issues whilst others aren't. So, it is important to not get disheartened when a customer is being difficult. 
Ask For Feedback
You want to show your customers that their opinion matters, and you can achieve this by asking them for their feedback. If your customers have submitted a query, once you have responded, send over a survey which then gives them an opportunity to provide feedback about your service. It helps your customers feel like they have a voice, and you can then use positive feedback to endorse your brand. 
There are many reasons why customer feedback is important and it can help to conduct some research of your own to find out why. As well as helping your customers feel valued, it can also act as a motivator for your team to help them improve their services in the future.
Use Social Media
Social media is a powerful tool for any business. Now, millions of consumers use social media platforms to communicate with others daily. So, if your business doesn't have a voice on these platforms, now is the time to start. The popularity of social media cannot be ignored and if your customers are able to communicate with you via sites like Facebook and Instagram, you are making yourself more available to the customers wants and needs. 
About the Author
Latest Posts